Delicious Cassava-Coconut Cake Recipe
I'm excited to share my delicious cassava-coconut cake recipe with you! I've been making this cake for years and it's always a hit. It has a unique flavor, combining the sweetness of coconut with the earthiness of cassava. The texture is smooth and moist, making it a pleasure to eat! Plus, it's so easy to make that even novice bakers can pull it off. So, if you're ready to tantalize your taste buds, let's get baking!
Cassava-Coconut Cake Recipe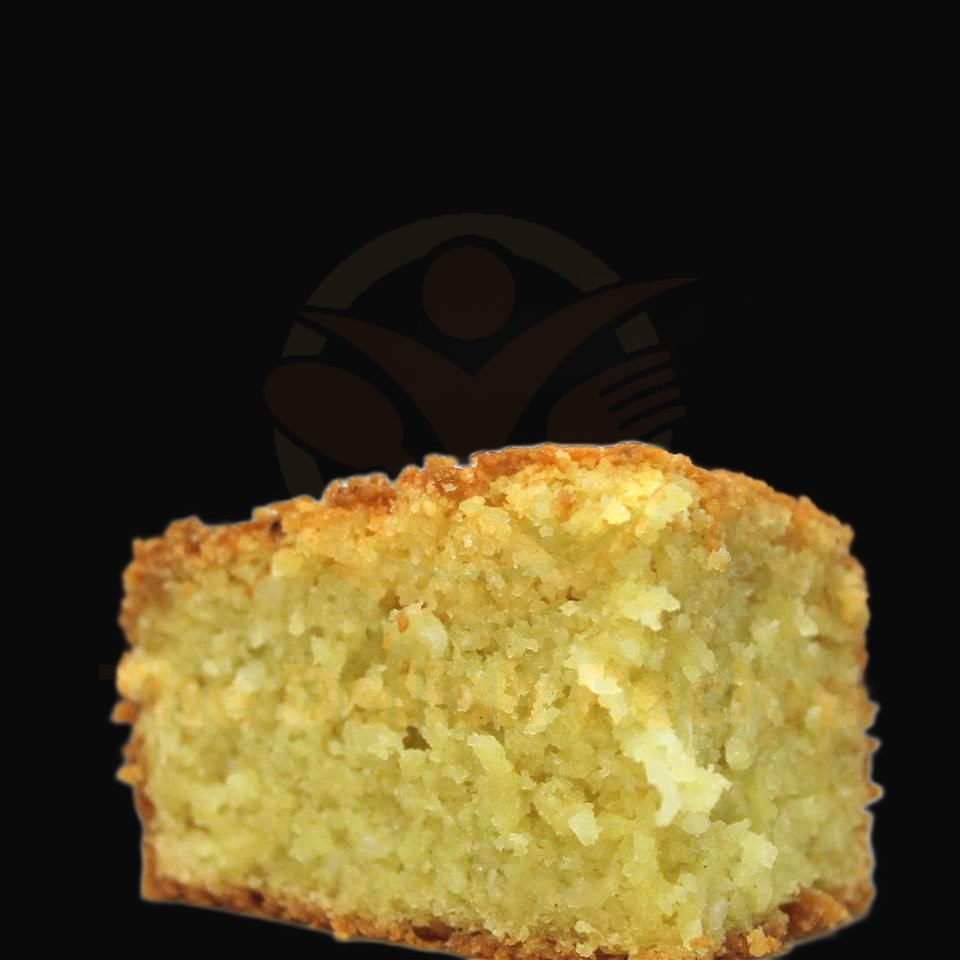 Ingredients
1½ cups all-purpose flour
2 tsp baking powder
¼ tsp salt
1 cup sugar
3 large eggs
½ cup vegetable oil
1 cup grated cassava
1 cup coconut milk
1 tsp vanilla extract
½ cup shredded coconut
Instructions
Preheat your oven to 350°F (175°C).
Grease and lightly flour a 9-inch (23 cm) round cake pan.
In a medium bowl, sift together the all-purpose flour, baking powder, and salt.
In a large bowl, using an electric mixer on medium speed, beat the sugar and eggs until light and fluffy.
Slowly add in the vegetable oil, grated cassava, coconut milk, and vanilla extract. Beat until combined.
Gradually add the dry ingredients to the wet ingredients and mix until combined.
Fold in the shredded coconut.
Pour the batter into the prepared cake pan.
Bake for 40 minutes or until a toothpick inserted into the center comes out clean.
Allow the cake to cool in the pan for 10 minutes before turning out onto a wire rack to cool completely.
Serve and enjoy your delicious Cassava-Coconut Cake!
Nutrition Facts
Serving Size: 1 slice
Calories: 400
Fat: 15g
Saturated Fat: 7g
Trans Fat: 0g
Cholesterol: 75mg
Sodium: 400mg
Carbohydrates: 57g
Fiber: 3g
Sugar: 32g
Protein: 6g
What makes this cassava-coconut cake so special?
You won't find a more delicious cake than a Cassava-Coconut Cake! This unique and special cake is made with a combination of cassava and coconut, two ingredients that pair perfectly together to create a sweet and tropical treat. The cassava adds a delicious, light and fluffy texture to the cake and the coconut gives it a nutty flavor and crunchy texture. When combined, it creates a cake that is truly one of a kind and will have everyone asking for seconds!
This cake is also incredibly easy to make. All you need is cassava, shredded coconut, eggs, sugar and butter to prepare the base cake. Once it is baked, you can top it with a sweet and creamy coconut frosting or serve it as is for a delightful and simple dessert.
The best part about this cake is its versatility. You can get creative and add your favorite ingredients to it, such as nuts, dried fruit, or chocolate chips. You can even customize the frosting to create a variety of flavors. Whether you're looking for a quick and easy dessert or a more elaborate treat, the Cassava-Coconut Cake is sure to please.
How does the combination of cassava and coconut create a unique flavor?
Are you curious about the unique flavor of cassava-coconut cake? You're not alone! The combination of cassava and coconut produces an unforgettable flavor that can't be replicated with any other ingredients. Here's why this combination of flavors is so unique:
Cassava has a mildly sweet flavor with a slightly nutty aroma. Combined with coconut, it creates a rich and creamy flavor that's hard to beat!.
The nuttiness of the cassava pairs perfectly with the sweetness of the coconut, creating a delightful balance of taste and texture.
The combination of cassava and coconut creates an intriguing flavor sensation, as the two ingredients interact and blend together in the cake.
What tips can you give to make the perfect cassava-coconut cake?
Making the perfect cassava-coconut cake doesn't have to be a daunting task – just follow these tips and you'll be set!
Use high-quality ingredients – fresh, locally-sourced cassava and coconut will give your cake the best flavor.
Pre-heat your oven before you start baking, and adjust the temperature accordingly.
Grease your baking tin with butter or oil before pouring in the batter.
Make sure you mix all the ingredients together thoroughly before baking.
Bake at a moderate temperature and check the cake regularly to ensure it's not burning.
Let the cake cool completely before serving.
Add your favorite toppings or glaze to give your cake a unique flavor.
What ingredients do you need to make this scrumptious dessert?
You don't need a lot of ingredients to make this delicious Cassava-Coconut Cake. To start, you'll need two large cassava roots, two cups of freshly grated coconut, two cups of sugar, one cup of all-purpose flour, four eggs, one cup of evaporated milk, a teaspoon of baking powder, one tablespoon of butter and a pinch of salt.
Next, you'll need to preheat your oven to 350°F.
Now, you'll want to peel and grate your cassava roots, then combine them with the grated coconut and sugar. Once everything is mixed together, add in the all-purpose flour, eggs, evaporated milk, baking powder, butter and salt. Stir the ingredients together until they are well blended.
Once your batter is ready, grease a 9-inch springform pan with butter, then pour in the batter. Place the pan in the preheated oven and bake for approximately 45 minutes. After 45 minutes, insert a toothpick or skewer into the center of the cake to check if it is done. If the toothpick or skewer comes out clean, then the cake is ready.
What other recipes can be made with the same base of cassava and coconut?
Yes! You can make all sorts of delicious recipes with the same base of cassava and coconut. Think outside the cake and let your imagination run wild! You can make a rich, creamy custard using cassava and coconut milk. You can also make a delicious ice cream, similar to a traditional ice cream but with a rich, coconutty twist. You can even make savory dishes, like a classic Brazilian dish of cooked cassava, coconut milk, and shrimp. Or, you can make a classic Brazilian stew using cassava, coconut milk, and black beans. There are endless possibilities with the combination of cassava and coconut.