Decadent Carrot Sheet Cake – A Delicious Dessert For Any Occasion!
I absolutely love carrot sheet cake – it's one of my favorite recipes! It's a great, light dessert that's perfect for a family gathering. The combination of carrots, nuts, and spices creates an irresistible flavor that's sure to be a hit with everyone. Plus, it's easy to make and looks beautiful when you finish it. I can vouch for it – I've made this carrot sheet cake many times and it's always a hit!
Carrot Sheet Cake Recipe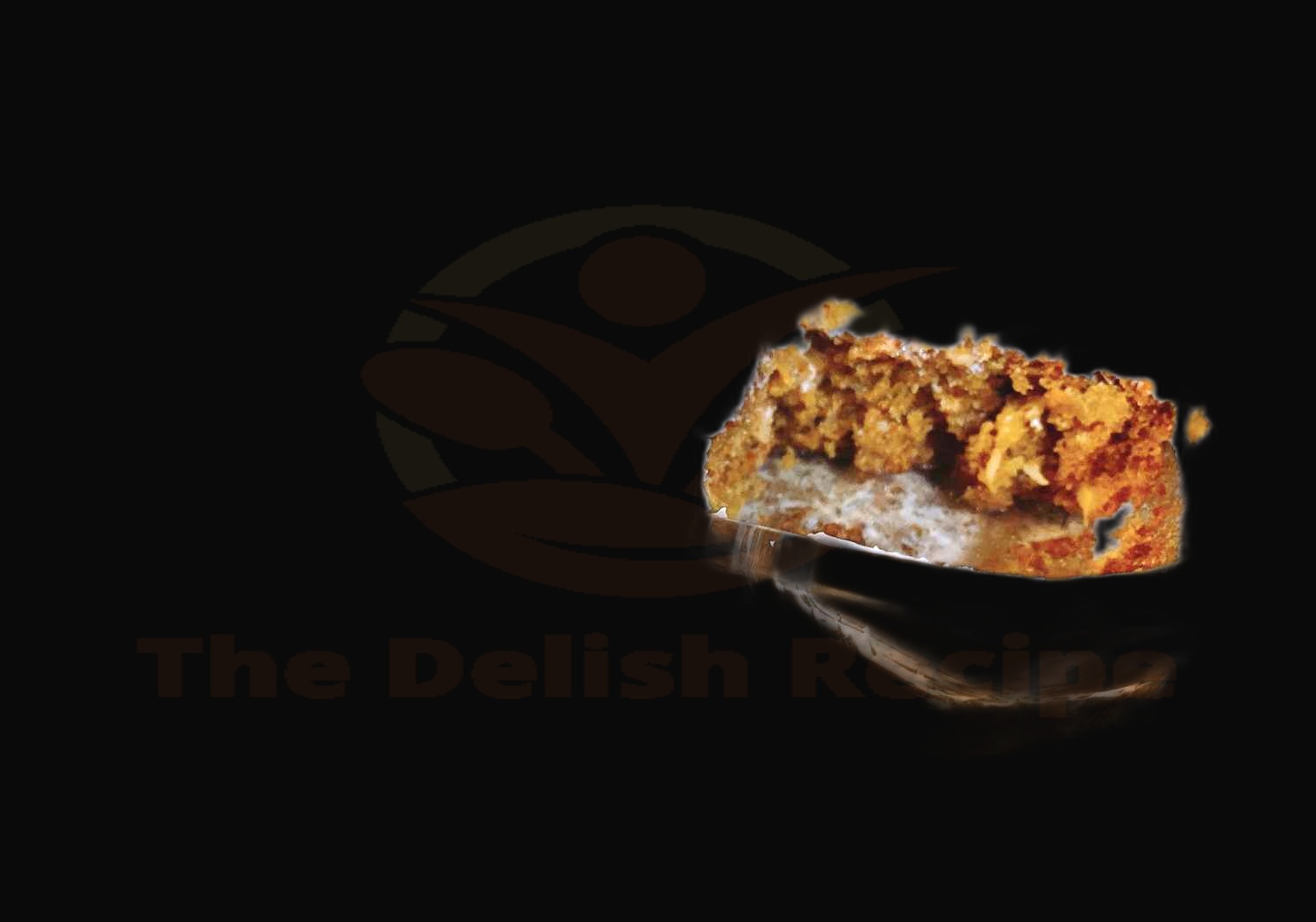 Ingredients
2 cups all-purpose flour
2 teaspoons baking powder
1 teaspoon baking soda
1 teaspoon ground cinnamon
1/2 teaspoon ground nutmeg
1/4 teaspoon salt
1 cup granulated sugar
1/2 cup light brown sugar
1 cup vegetable oil
3 large eggs
2 teaspoons pure vanilla extract
2 cups finely grated carrots
1/2 cup chopped walnuts
1/2 cup raisins
Instructions
Get ready to bake! Preheat your oven to 350°F and lightly grease an 11×17-inch rimmed baking sheet.
In a medium bowl, whisk together the flour, baking powder, baking soda, cinnamon, nutmeg, and salt.
In a large bowl, mix together the granulated sugar, light brown sugar, and vegetable oil until combined. Beat in the eggs one at a time, then stir in the vanilla extract.
Gradually stir the dry ingredients into the wet ingredients until just combined. Don't overmix!
Fold in the grated carrots, walnuts, and raisins until evenly distributed.
Spread the batter into the prepared baking sheet and bake for 40-45 minutes or until a toothpick inserted into the center comes out clean.
Let cool completely in the pan before cutting into squares and serving. Enjoy!
Nutrition Facts
Serving size: 1/6 of cake
Calories: 306 kcal
Total Fat: 15.3 g
Saturated Fat: 1.7 g
Total Carbohydrates: 39.1 g
Dietary Fiber: 2.2 g
Sugars: 23.1 g
Protein: 4.1 g
Cholesterol: 28.2 mg
Sodium: 210.3 mg
What makes carrot sheet cake a great dessert?
Carrot sheet cake is an amazing dessert that has something for everyone! Its delicious combination of sweet and savory flavors make it the perfect treat for any occasion. It's loaded with carrots, which give it a unique and delightful flavor, and it's also incredibly moist and fluffy. Plus, it's incredibly easy to make and is sure to be a hit at any gathering.
What flavors pair well with carrot sheet cake?
Carrot sheet cake is one of the most delicious cakes out there, and it pairs well with a variety of flavors. The nutty sweetness of the carrots is complemented perfectly by creamy, tangy flavors like cream cheese frosting, lemon zest, or even a hint of cinnamon. A little bit of chocolate never hurts either! If you're looking for something a bit more adventurous, you can also try adding a touch of ginger or cardamom for a unique and flavorful twist.
What are the benefits of using fresh carrots for this cake?
Delicious Flavor: With fresh carrots in your carrot sheet cake, you get an unmistakable flavor that you just can't get from store-bought carrots. The freshness of the carrots contributes to a unique, sweet flavor that's simply delicious.
Natural Color: The color of the cake will be a vibrant orange, all thanks to the fresh carrots. This natural color helps to make the cake look even more appetizing.
Nutritional Benefits: The fresh carrots provide a boost of healthy vitamins and minerals that can help to make this a healthier dessert. Carrots are a great source of beta carotene and vitamin A, so you can feel good about including them in your cake.
More Moisture: The moisture content in fresh carrots is higher than that of store-bought carrots, so you won't need to worry about the cake drying out. The cake will be perfectly moist, with a soft and fluffy texture.
Perfect Carrot Flavor: With fresh carrots, you'll get the perfect carrot flavor that will make your cake stand out. This is a great way to make your cake stand out from the crowd and ensure that everyone remembers it.
Using fresh carrots for your carrot sheet cake can give you all of these wonderful benefits. Plus, it's a great way to add a unique flavor and texture to your cake. With fresh carrots, your cake will be perfectly moist and full of flavor.
What tips and tricks can you share for making the perfect carrot sheet cake?
Preheat your oven to 350°F and grease your baking pan! A 9×13 inch pan is perfect for this recipe.
For the cake, mix together all-purpose flour, baking powder, baking soda, ground cinnamon, and salt in a bowl.
In a separate bowl, whisk together oil, brown sugar, white sugar, eggs, and vanilla extract.
Gradually add the dry ingredients to the wet ingredients and mix until everything is well combined.
Fold in grated carrots, raisins, and chopped nuts.
Pour the cake batter into the prepared pan and bake for 25-30 minutes.
For the frosting, mix together cream cheese, butter, and vanilla extract, then gradually add the powdered sugar until it reaches the desired consistency.
Are there any creative ways to decorate carrot sheet cake?
Absolutely! Carrot sheet cakes are incredibly versatile and can be decorated in a wide variety of creative ways. Whether you're looking for an elegant way to dress up your cake for a special occasion or just want to make it a bit more fun and whimsical, there's something for everyone. Here are a few creative ideas to help you get started.
One of the most iconic ways to decorate carrot sheet cake is with classic cream cheese frosting. The sweetness of the frosting pairs perfectly with the slightly tart carrots and creates a delicious contrast of flavors. Plus, cream cheese frosting can be easily piped into pretty swirls and shapes to make your cake look extra special. If you're feeling adventurous, try adding some chopped nuts or a sprinkling of raisins for a fun and unexpected twist.
Another great way to dress up a carrot sheet cake is to top it with an array of fresh fruits. Use whatever is in season for the most vibrant colors and flavors. Berries, citrus fruits, and stone fruits all work great, and you can even throw in some pineapple or mango for a tropical touch. Arrange them in a decorative pattern or simply scatter them around the top of the cake.
Finally, you can always go the traditional route and decorate your carrot sheet cake with a simple dusting of powdered sugar. For a fancier look, make a stencil out of a sheet of parchment paper and use it to sift the sugar over top of the cake. Add a few sprigs of fresh herbs for an aromatic garnish, or even make a simple glaze out of orange juice and confectioners' sugar.
No matter how you choose to decorate your carrot sheet cake, it's sure to be a hit. With a few simple ingredients and a little bit of creativity, you can easily transform a plain cake into something truly spectacular.
How can you make the cake moist and fluffy?
Making a moist and fluffy carrot sheet cake is easy and so worth the effort! Here are a few simple tips to make sure your cake is perfect every time.
First, when measuring out your ingredients, make sure to use an accurate measuring cup or spoon. Over-measuring can result in a dry cake.
Second, use room-temperature ingredients whenever possible. Cold ingredients can often make the cake denser than desired.
Third, incorporate moisture wherever you can. For example, adding pineapple or applesauce to the batter can help keep the cake moist.
Fourth, use the right type of fat. For a carrot sheet cake, vegetable oil is a great choice as it helps keep the cake moist and adds flavor.
Fifth, use a low baking temperature. This will ensure that the cake bakes slowly and evenly without drying out.
Finally, when it comes to frosting, use a cream cheese-based frosting for the perfect combination of moistness and flavor.
What are some fun and unique variations of carrot sheet cake?
Carrot sheet cake is a classic, delicious dessert that can be enjoyed any time of year. But why settle for the same old recipe when you can have some fun and unique variations? Here are some delicious ideas for spicing up your carrot sheet cake!
For a decadent twist, try adding a layer of cream cheese frosting in between two layers of the cake. The taste combination of the creamy frosting and the sweet, moist carrot cake is sure to be a hit!
For a lighter version, skip the frosting and top the cake with freshly whipped cream. You can add some cinnamon or nutmeg to the whipped cream for an extra flavor boost.
If you're looking for a summery twist, add some chopped pineapple and shredded coconut to the batter. The juicy pineapple and crunchy coconut will add the perfect tropical flavor to your carrot sheet cake.
For a boozy version, try folding some rum-soaked raisins into the batter. The rum-soaked raisins will add a subtle hint of alcohol to the cake and make it extra special.
For a delicious, crunchy topping, mix some chopped pecans, shredded coconut, and brown sugar together. Sprinkle this mixture over the top of the cake before baking for a flavor-packed crunch.
These delicious variations are sure to make your next carrot sheet cake a hit! With a little creativity and imagination, you can make a classic dessert into something really special.