Crispy Caramelized Onion Tartlets – An Easy And Delicious Recipe
I absolutely love caramelized onion tartlets! I have been making them for years, and they never fail to impress. They are incredibly easy and quick to make, plus they look stunning on your table. The flavors and textures of the caramelized onions, the crispy pastry and the savory cheese blend together perfectly, creating a delicious bite every time. Whether you're hosting a dinner party or just looking for a quick, delicious snack, these caramelized onion tartlets are sure to be a hit!
Caramelized Onion Tartlets Recipe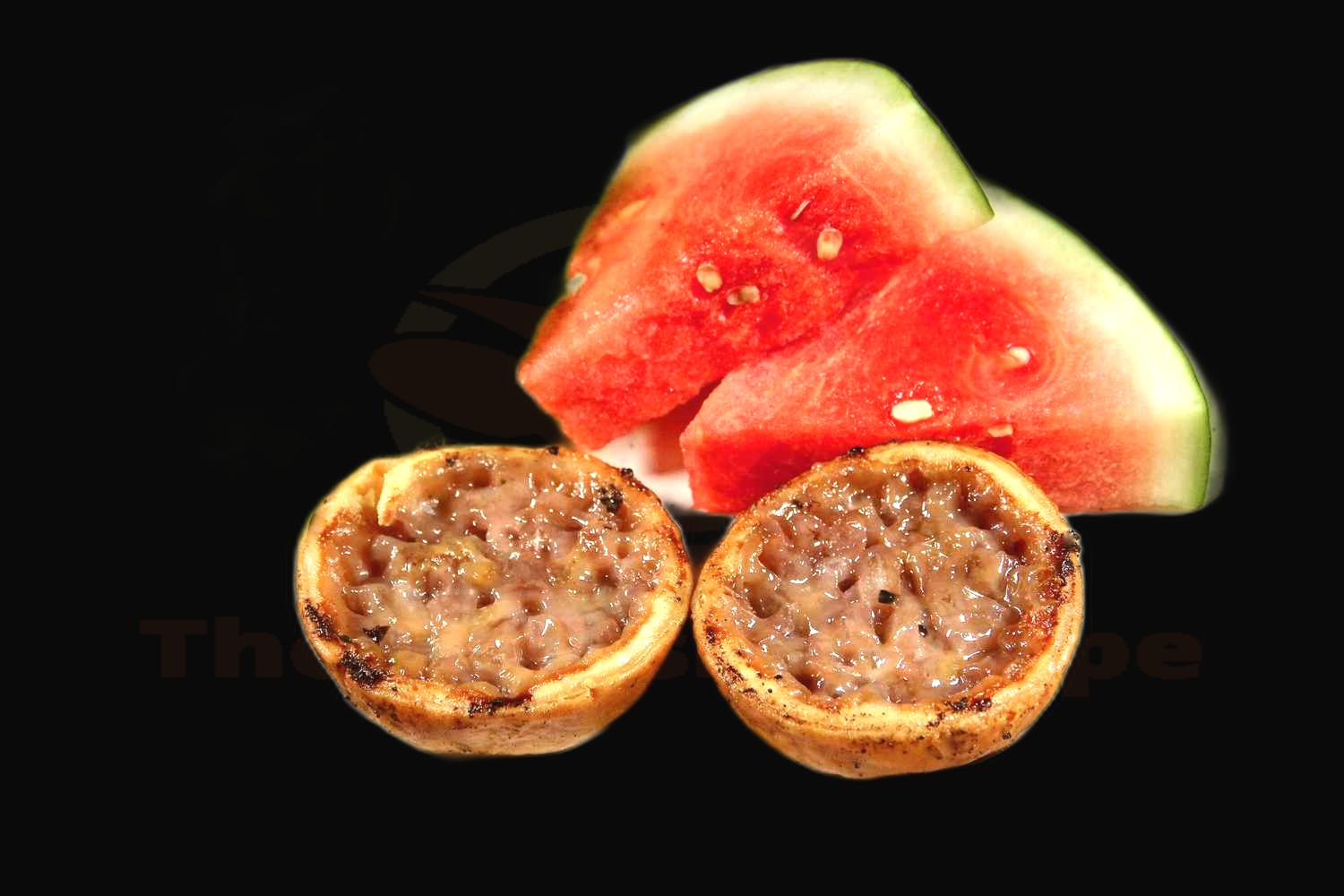 Ingredients
3 store-bought mini tart shells
3 tablespoons extra-virgin olive oil
3 large onions, thinly sliced
2 cloves garlic, minced
2 tablespoons fresh thyme leaves
1 teaspoon sea salt
1/4 teaspoon ground black pepper
3 tablespoons shredded Parmesan cheese
3 tablespoons grated Gruyere cheese
3 tablespoons heavy cream
Instructions
Caramelized Onion Tartlets
This delicious caramelized onion tartlets recipe is sure to please everyone! It takes about an hour and a half, but the final result is definitely worth the wait. Here's what you'll need:
Ingredients:
store-bought mini tart shells
tablespoons extra-virgin olive oil
large onions, thinly sliced
cloves garlic, minced
tablespoons fresh thyme leaves
teaspoon sea salt
/4 teaspoon ground black pepper
tablespoons shredded Parmesan cheese
tablespoons grated Gruyere cheese
tablespoons heavy cream
Instructions:
Preheat your oven to 375 degrees Fahrenheit.
Heat the olive oil in a large skillet over medium heat.
Add the onions, garlic, thyme, salt, and pepper to the skillet, and cook for about 20 minutes, stirring occasionally until the onions are lightly browned and caramelized.
Remove the onion mixture from the heat and set aside.
Place the tart shells on a baking sheet and divide the onion mixture among them.
Top each tart with Parmesan and Gruyere cheese, followed by a tablespoon of cream.
Bake the tartlets in the preheated oven for 20 minutes, or until all the cheese is melted and bubbling.
Let the tartlets cool for 10 minutes before serving. Enjoy!
Nutrition Facts
Calories: 383 kcal
Carbohydrates: 22 g
Protein: 11 g
Fat: 27 g
Saturated Fat: 11 g
Cholesterol: 46 mg
Sodium: 539 mg
Potassium: 276 mg
Fiber: 3 g
Sugar: 6 g
Vitamin A: 512 IU
Vitamin C: 15 mg
Calcium: 207 mg
Iron: 2 mg
What makes caramelized onion tartlets so delicious?
You may be wondering what makes caramelized onion tartlets so delicious – and the answer is simple: the combination of creamy cheese and sweet caramelized onions. Caramelized onion tartlets are a delightful combination of sweet and savory flavors. The rich, buttery taste of the caramelized onions provides a great contrast to the sharp, salty cheese – making for a delicious, gourmet tartlet.
The key to making these tartlets delicious is the caramelization process. Caramelizing onions involves slowly cooking them over low heat until they turn a deep brown color and become soft and sweet. This process brings out the natural sweetness of the onions, and adds a unique flavor to the tartlets.
When making caramelized onion tartlets, you'll want to make sure the onions are cooked long enough to caramelize them. You'll also want to use a good quality cheese, as this will really enhance the flavor of the tartlets. Make sure to use a cheese that's not too sharp, as this can overpower the sweetness of the onions.
The other key to making the tastiest caramelized onion tartlets is to bake them until golden brown. The combination of a crispy crust and creamy cheese is a perfect balance of textures. Baking the tartlets until golden brown ensures a perfect combination of flavors and textures that will make these tartlets truly delicious.
With these tips, you can easily make delicious caramelized onion tartlets that will be an instant hit. Whether you are serving them as an appetizer or as a dessert, these tartlets are sure to please everyone who tries them.
What are the benefits of using caramelized onions in your tartlets?
Caramelized onions add a delightful sweetness and depth of flavor to any dish.
The slow cooking process of caramelizing onions releases the natural sugars, making them sweet and deliciously caramelized.
The flavor addition of caramelized onions gives your tartlets a depth and complexity that regular onions just can not provide.
Caramelized onions bring a unique flavor to your tartlets that you can't get with regular onions.
Caramelized onions will make your tartlets stand out and give them the perfect finishing touch.
Caramelizing the onions also makes them soft and tender, which gives them a wonderful texture that compliments the crispiness of tartlet dough.
Caramelized onions add an extra layer of flavor that regular onions won't, making your tartlets something special.
Caramelized onions will also help keep your tartlets moist and tender, providing an amazing eating experience.
What tips do you have for making the perfect caramelized onion tartlets?
Start by preheating your oven to 375 degrees Fahrenheit.
Slice your onions into thin slices and cook them in a skillet over medium-high heat with a tablespoon of butter, stirring every few minutes until they are golden and caramelized.
Place your pastry shells onto a baking sheet and brush them with melted butter.
Divide your caramelized onions evenly among the pastry shells, and sprinkle them with some grated parmesan cheese.
Bake in your preheated oven for 15 minutes, or until the pastry shells are golden and the cheese has melted.
How can you make caramelized onion tartlets at home?
You can make delicious caramelized onion tartlets at home with just a few simple ingredients and a few basic steps. The best part is, you don't need a lot of time or special kitchen equipment to make them. All you need is an oven, a skillet, a bowl, a spoon, and a few ingredients.
First, preheat your oven to 375 degrees Fahrenheit. Then, gather your ingredients: pre-made puff pastry, butter, a large onion, salt, pepper, and a bit of sugar. You'll also need an oven-safe skillet.
Next, melt the butter in the oven-safe skillet. Peel and finely chop the onion and add it to the skillet. Cook the onion over medium-high heat, stirring occasionally, until it's golden brown and caramelized. This should take about 10 minutes.
Once the onion is caramelized, season to taste with salt and pepper. Then, add a teaspoon of sugar and stir to combine. Allow the mixture to cool for about 10 minutes.
Meanwhile, roll out the puff pastry and cut it into 4-inch circles. Place each of the circles on a baking sheet lined with parchment paper.
Next, spoon some of the caramelized onion onto each of the circles, leaving a border of about half an inch. Then, fold up the sides of the circles to make the tartlets.
Finally, bake the tartlets for 15 to 20 minutes, until they're golden brown. Let them cool slightly before serving.
How would you serve caramelized onion tartlets?
Serving caramelized onion tartlets is easy and delicious! The best way to serve them is warm, right out of the oven. You can pop them out of the muffin tins and onto a plate or serve them directly in the tins. If you want to be extra fancy, you can decorate the plates with a sprig of fresh herbs or edible flowers.
If you're serving a crowd, you can cut the tartlets into quarters or halves before serving. This way, everyone can get a taste of the delicious caramelized onion filling. You can also serve a dollop of crème fraîche or sour cream on the side as a cool accompaniment.
Another great way to serve these tartlets is cold. If you make them a few hours ahead of time and let them cool, they make a delicious appetizer or light lunch. You can pack them up to bring along to a picnic or serve them as an elegant starter for a dinner party.
No matter how you choose to serve your caramelized onion tartlets, they're sure to be a hit.
What type of flavors pair well with caramelized onion tartlets?
Caramelized onion tartlets are a delicious and versatile dish, and the type of flavors you can pair with them are virtually limitless! If you're looking for some inspiration, consider experimenting with sweet and savory flavors, like balsamic and honey, or herbs like rosemary and thyme. You could also try adding a bit of heat with a sprinkle of chili flakes or a dab of your favorite hot sauce. For a sweet and salty combo, try pairing your tartlets with bacon or other cured meats. You could even add a bit of smokiness by adding smoked paprika or smoked Gouda cheese. And don't forget to top your tartlets off with some fresh herbs and a drizzle of olive oil for an extra flavor boost.