Soft And Delicious Buttermilk Sugar Cookie Cutouts
I have a sweet tooth, so I was excited to try out this Buttermilk Sugar Cookie Cutouts recipe. Growing up, I've always loved making and eating cookies with my family. This particular recipe caught my eye because it's made with buttermilk, which adds a unique flavor to traditional sugar cookie cutouts. I was intrigued to see how this recipe would turn out and I was pleasantly surprised with the results. Not only did the cookies look amazing, but the buttermilk gave them a distinct flavor that set them apart from the average sugar cookie. I can't wait for you to try them for yourself!
Buttermilk Sugar Cookie Cutouts Recipe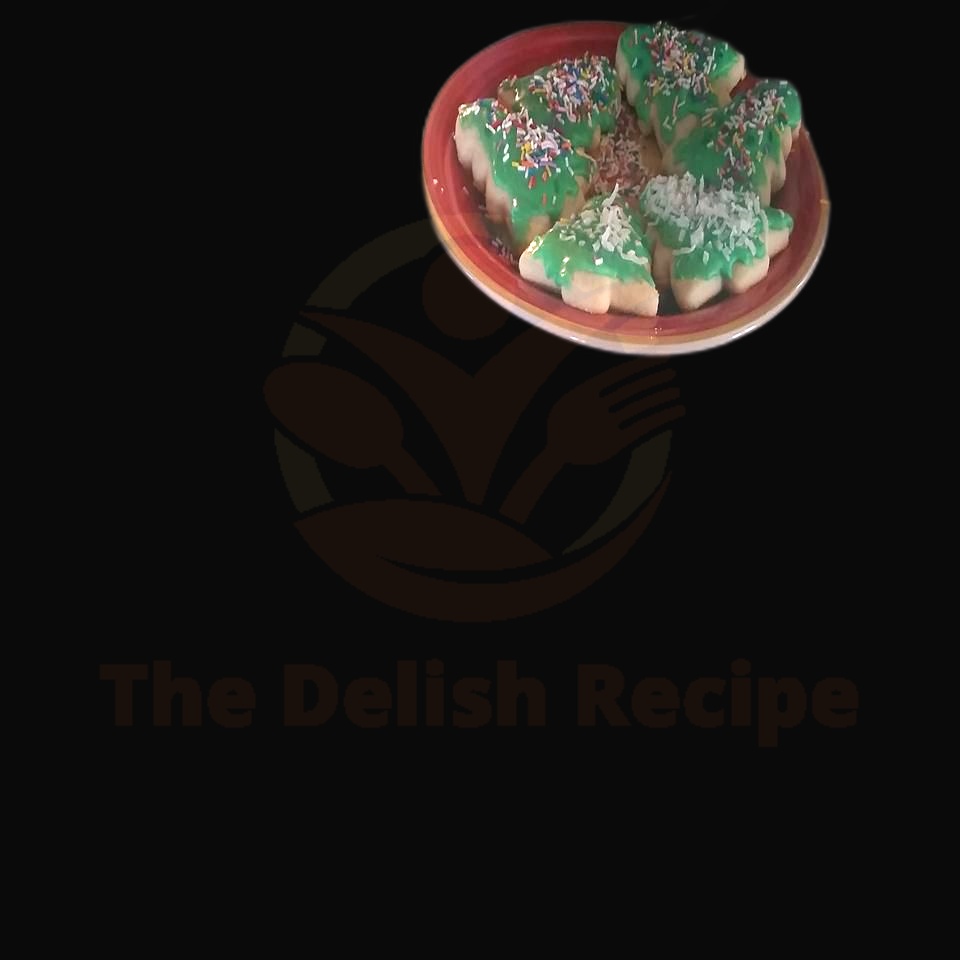 Ingredients
2 cups all-purpose flour
½ teaspoon baking soda
½ teaspoon baking powder
¼ teaspoon salt
¾ cup butter, softened
1 cup granulated sugar
1 large egg
2 tablespoons buttermilk
1 teaspoon pure vanilla extract
Instructions
Preheat your oven to 350 degrees.
In a medium bowl, whisk together the all-purpose flour, baking soda, baking powder, and salt. Set it aside.
In a large bowl, using an electric mixer, cream together the butter and sugar until light and fluffy.
Beat in the egg, buttermilk, and vanilla extract until everything is combined.
Gradually add the flour mixture to the wet ingredients and mix until the dough is combined.
On a floured surface, roll out the dough to about ¼ inch thick.
Using your favorite cookie cutters, cut out the shapes and place them on a greased baking sheet.
Bake the cookies in the preheated oven for 10-12 minutes, or until the edges are lightly golden brown.
Let the cookies cool for 15 minutes before serving. Enjoy!
Nutrition Facts
Calories: 587
Total Fat: 25.2 g
Saturated Fat: 15.6 g
Cholesterol: 89 mg
Sodium: 504 mg
Carbohydrates: 82.5 g
Fiber: 1.5 g
Sugar: 43.2 g
Protein: 7.2 g
What makes buttermilk sugar cookie cutouts so special?
Buttermilk sugar cookie cutouts are special because they combine the nostalgia of childhood cookie baking with the buttery flavor of old-fashioned buttermilk. The buttermilk gives these cookies a light and fluffy texture, while the sugar adds a hint of sweetness. Plus, they are easy to make and look great when decorated with icing and sprinkles. You can even use cookie cutters to make them into fun shapes. All in all, buttermilk sugar cookie cutouts make for a delicious and memorable treat.
What tips can you use to ensure your cookies turn out perfectly every time?
Yes! You can totally make perfect cookies every time! Here are some tips to help you make sure your Buttermilk Sugar Cookie Cutouts turn out perfectly:
Use room temperature ingredients: Make sure your butter, buttermilk, and eggs have been sitting out for a bit to ensure that the ingredients are truly at room temperature.
Preheat your oven: Giving your oven time to preheat helps your cookies bake evenly.
Measure accurately: Use a measuring cup for dry ingredients and measuring spoons for wet ingredients to ensure that you have the correct measurements.
Don't overmix: When combining the wet and dry ingredients, be sure not to overmix. You don't want to create too much gluten which will make the cookies tough.
Refrigerate the dough: Letting the cookie dough chill for an hour or so will help the cookies maintain their shape when baking.
Use parchment paper: Place your cookie dough on parchment paper on a baking sheet to make sure they don't stick.
Bake evenly: Be sure to rotate the baking sheets halfway through baking to ensure even baking.
Let your cookies cool: Let your cookies cool on the baking sheets before transferring to a cooling rack. This will help them maintain their shape and texture.
How do buttermilk sugar cookie cutouts differ from traditional sugar cookie cutouts?
Buttermilk sugar cookie cutouts are a unique twist on the classic sugar cookie cutouts we all know and love! Here's how they differ:
Texture: Buttermilk sugar cookie cutouts are more tender and moist than their traditional counterparts. This is largely due to the addition of buttermilk, which helps keep the cookies soft and chewy.
Flavor: The addition of buttermilk also adds a slight tang to the cookies that is not present in traditional sugar cookie cutouts. This makes them a unique and flavorful treat!.
Preparation: Buttermilk sugar cookie cutouts require a few extra steps in their preparation. The dough must be chilled for a few hours before rolling out and cutting into shapes. This helps them hold their shape when baking and gives them a nice crunchy exterior.
Decorations: Buttermilk sugar cookie cutouts can be dressed up with icing, sprinkles, and other decorations just like traditional sugar cookie cutouts. However, they may not be as easy to work with due to their softer texture.
So, if you're looking for a unique twist on the classic sugar cookie cutout, try making buttermilk sugar cookie cutouts! You'll get a delicious and tender cookie that's sure to be a hit.
What are some fun decorating ideas for buttermilk sugar cookie cutouts?
When it comes to decorating Buttermilk Sugar Cookie Cutouts, the possibilities are endless! Whether you're hosting a birthday party or just looking to have some fun, here are some creative ways to spruce up your cutouts:
Colorful icing: If you're going for a bright and bold look, go all out with different colors of icing! Create a rainbow of colors and use a piping bag to make patterns, shapes, and designs.
Sprinkles: Sprinkles are a classic way to dress up any cookie. Plus, they're an easy way to add a touch of whimsy and fun.
Candy: Get creative with candy accents! Use mini M&Ms, gummy Bears, or other bite-sized candies to create unique designs.
Edible glitter: Edible glitter is a great way to give your cookies a dazzling sparkle. It's a fun and easy way to make your cookies look extra special.
Chocolate drizzle: If you're a chocoholic, you can use melted chocolate to create decorative swirls and patterns on your cookie cutouts.
No matter which option you choose, decorating Buttermilk Sugar Cookie Cutouts is a fun and creative way to add a personal touch to your baked goods.
What are some creative ways to store and serve buttermilk sugar cookie cutouts?
When it comes to storing and serving buttermilk sugar cookie cutouts, you're only limited by your own imagination! There are a variety of creative ways to keep your buttermilk sugar cookie cutouts looking and tasting delicious. Here are just a few ideas to get you started.
Place the cookie cutouts in a decorative tin can. This is a great way to store them, as the tin will help maintain the cookies' freshness. Plus, it's an easy option for when you're on the go.
Create a tiered cookie stand. This is a great way to serve your cookies at a party or gathering. Simply stack the cookie cutouts on top of each other and secure with a cake dowel or sturdy toothpick.
Create individual cookie bites. Cut the cookie cutouts into smaller pieces, then dip in melted white chocolate and sprinkle with sprinkles or crushed candy. For a fun presentation, serve the cookie bites in a mini muffin tin.
These are just a few ideas for how to store and serve your buttermilk sugar cookie cutouts. Get creative and have fun experimenting with different ways to make your cookies look and taste their best.