Delicious Buttermilk Drop Scones Recipe
I have tried many scone recipes in my day, but I can honestly say that Buttermilk Drop Scones are my absolute favorite. They are light and fluffy, and the buttermilk adds an extra layer of flavor that can't be beaten. I have been making these scones for years and they always turn out perfectly. I'm excited to share my favorite recipe with you so you can enjoy them too!
Buttermilk Drop Scones Recipe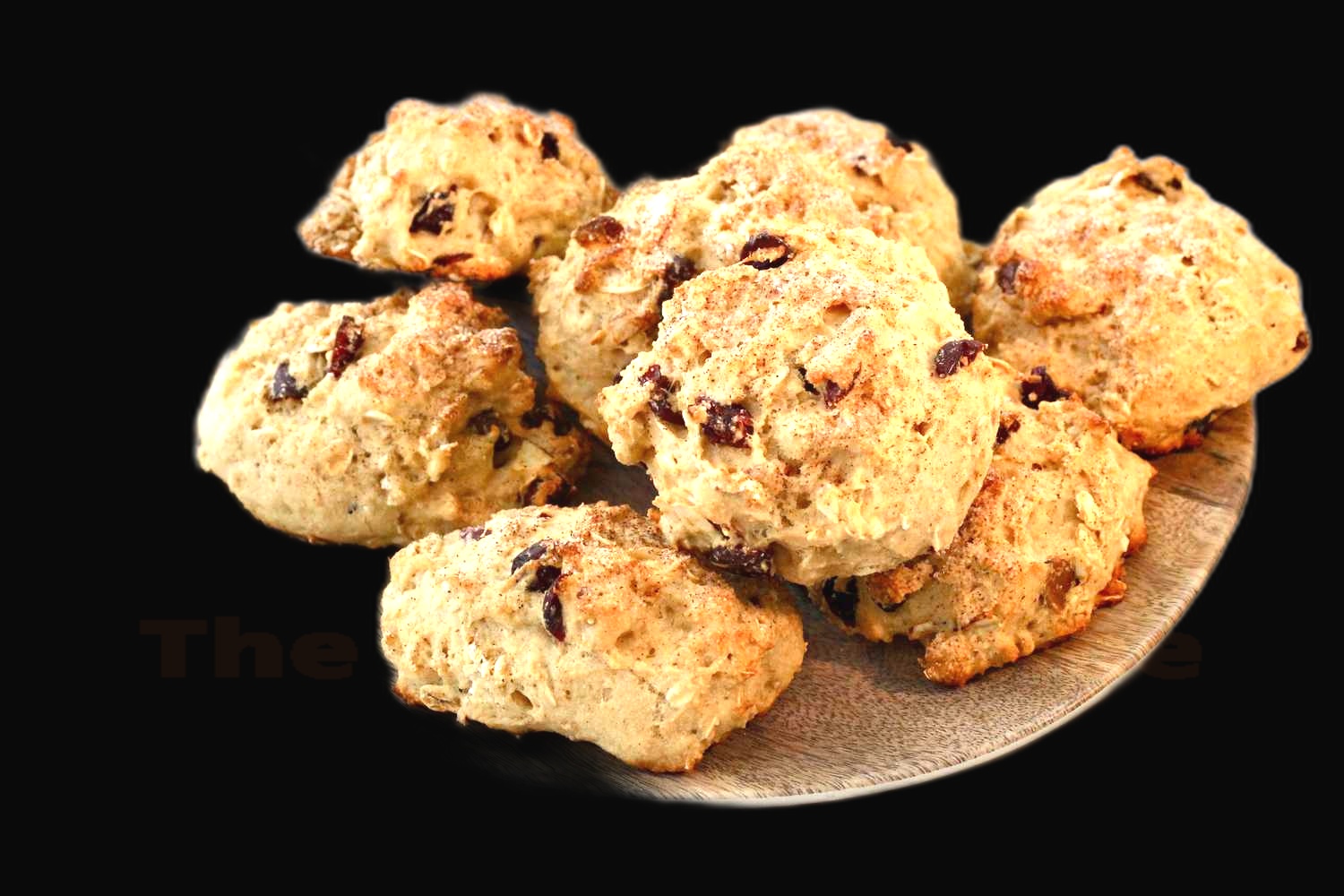 Ingredients
2 cups all-purpose flour
2 teaspoons baking powder
1 teaspoon baking soda
1 teaspoon salt
3 tablespoons sugar
1/2 cup cold butter, cut into small cubes
3/4 cup buttermilk
1/2 teaspoon vanilla extract
Instructions
Preheat your oven to 425°F and line a baking sheet with parchment paper.
In a large bowl, mix together the flour, baking powder, baking soda, salt, and sugar.
Use a pastry cutter or two knives to cut the cold butter into the flour mixture until it resembles coarse crumbs.
In a separate bowl, mix together the buttermilk, vanilla extract, and any other desired flavorings like dried fruit or nuts.
Pour the wet ingredients into the dry ingredients and mix until just combined.
On the prepared baking sheet, drop generous spoonfuls of the batter to form scones.
Place the scones in the preheated oven and bake for 15-20 minutes or until golden brown.
Let the scones cool for five minutes before serving. Enjoy your delicious Buttermilk Drop Scones!
Nutrition Facts
Calories: 420
Fat: 17g
Saturated Fat: 11g
Cholesterol: 45mg
Sodium: 500mg
Carbohydrates: 56g
Fiber: 2g
Sugar: 8g
Protein: 8g
What makes a drop scone different from other scones?
Drop scones are a delicious treat that are a little bit different from your typical scone. The most obvious difference is that drop scones are made from buttermilk, which gives them a unique flavour and texture. This makes them a little bit tangier than other scones and they also tend to be a bit more tender and moist. Drop scones are usually made with baking soda, which helps them to rise more. This gives them a lighter texture than other scones. The final difference between drop scones and other scones is their shape – drop scones are made by dropping spoonfuls of the batter onto a griddle or frying pan whereas other scones are usually cut into shapes.
What are the key ingredients for making buttermilk drop scones?
When it comes to making buttermilk drop scones, the key ingredients are flour, baking soda, salt, butter, buttermilk and sugar. To make these tasty treats, all you need to do is combine these ingredients together and then drop spoonfuls onto a baking sheet. The result is a delicious scone that is perfect for breakfast, tea, or any time you're feeling a bit peckish.
For the flour, you'll want to use all-purpose or self-rising flour. If you are using self-rising flour, make sure to skip the baking soda and salt. The butter can be melted or cold, depending on your preference. When it comes to the buttermilk, you can either use store-bought buttermilk or make your own by mixing one cup of fresh milk with one tablespoon of lemon juice or white vinegar. For a sweeter scone, add a tablespoon of sugar into the batter.
Once the ingredients are mixed together, spoon the batter onto a greased baking sheet. Bake in a preheated oven at 400°F for 12-15 minutes, or until the scones are golden brown. Let cool on the tray for a few minutes before transferring to a wire rack to cool completely.
Buttermilk drop scones are a delicious and easy-to-make treat. With just a few simple ingredients, you can enjoy these tasty scones in no time.
How do you know when the scones are done baking?
When your scones are done baking, you'll know right away! The tops will be lightly golden and the edges will be a deep golden brown.
Gently press the top of one of the scones with your finger, it should be slightly firm.
Another way to check is to insert a toothpick into the center of the scone, it should come out clean when the scones are done.
Lastly, you can always trust your nose.
What is the best way to mix and shape the dough?
The best way to mix and shape the dough for buttermilk drop scones is to use a light hand and gentle technique. It's important not to overmix or knead the dough too much, as this can result in a tough scone. Start by combining all the dry ingredients in a bowl and stirring them together. Then add the wet ingredients, including the buttermilk, and mix them just until everything is combined. Finally, turn the dough out onto a lightly floured surface and shape it into a round disc about one inch thick. Then cut the disc into 8 wedges and place them on a baking sheet. That's all there is to it! With just a few simple steps, you'll have delicious, fluffy buttermilk drop scones.
What are some creative toppings and fillings you can add to buttermilk drop scones?
When it comes to buttermilk drop scones, the possibilities for toppings and fillings are endless! From sweet and savory to healthy and decadent, there's something out there for everyone to enjoy. Here are a few creative topping and filling ideas to get you started:
For a sweet treat, top your buttermilk drop scones with melted dark chocolate and a sprinkle of sea salt. Or, consider adding a maple glaze made with maple syrup, lemon juice, and powdered sugar. For a healthier option, top your scone with a dollop of Greek yogurt and some fresh fruit, like blueberries or raspberries.
For fillings, you can go savory with a cheesy spinach and artichoke dip, or sweet with a dollop of jam or Nutella. You can also add an extra punch of flavor with a layer of cream cheese and some freshly grated nutmeg. Or, for a real indulgence, try spreading a layer of peanut butter and jelly between two scones and topping them with a drizzle of honey.
No matter which toppings or fillings you choose, homemade buttermilk drop scones are sure to be a hit with family and friends.