Delicious Bourbon Brownies Recipe
My love affair with baking began when I first tried my hand at making bourbon brownies. As a baker, I was looking for a recipe that would satisfy my craving for something sweet, yet still be full of flavor. After some research, I stumbled upon the recipe for bourbon brownies and I was immediately hooked. The combination of rich chocolate, buttery brown sugar, and smooth bourbon was like a dream come true. I knew I had to share this recipe with the world, and I'm so glad I did! So, if you're looking for a delicious treat that packs a punch, try these decadent bourbon brownies. You won't regret it.
Bourbon Brownies Recipe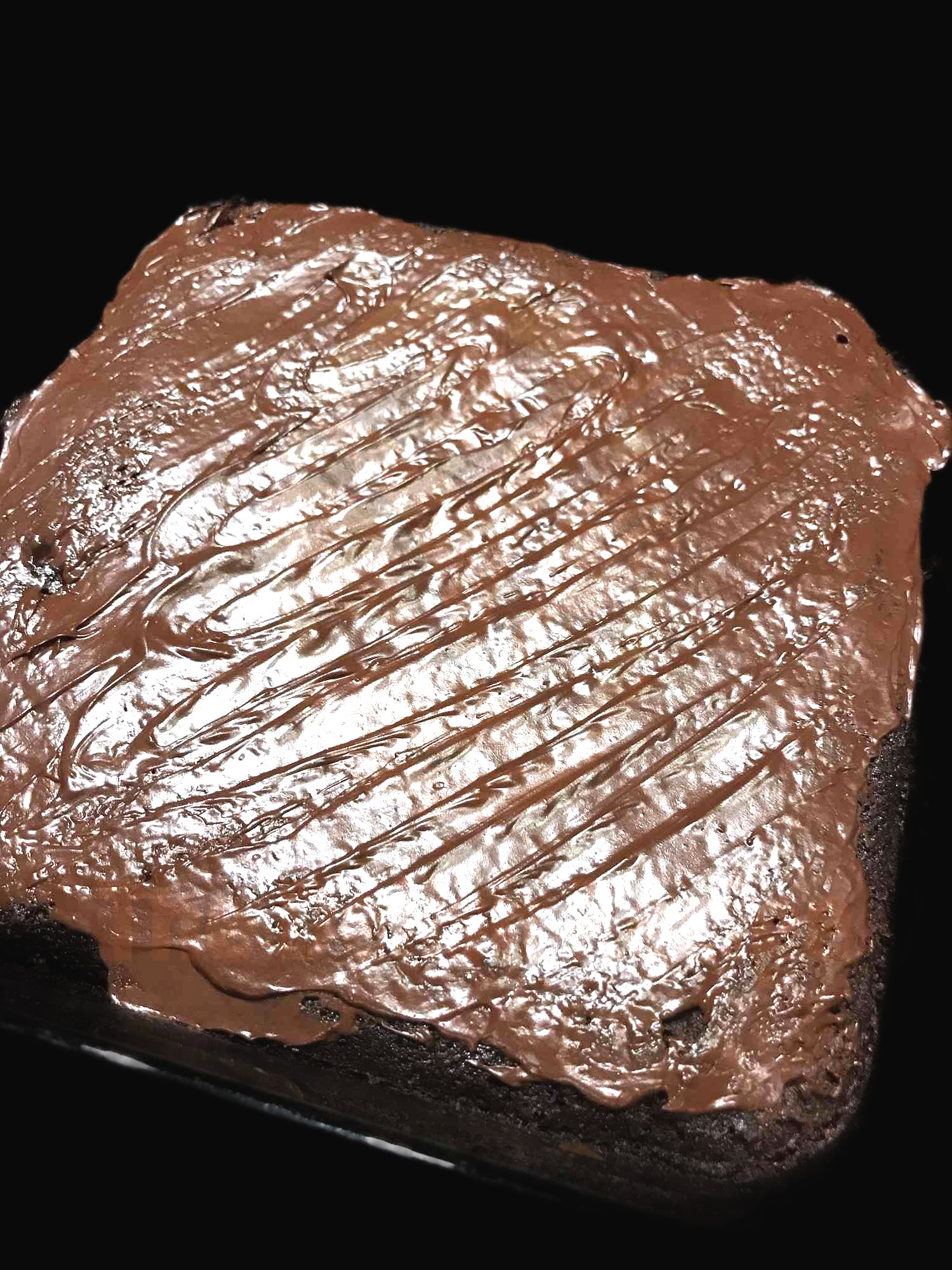 Ingredients
1 cup all-purpose flour
1/2 teaspoon baking powder
3/4 cup cocoa powder
1/4 teaspoon salt
1/2 cup butter, melted
2 eggs
1 cup granulated sugar
1/2 cup light brown sugar
2 tablespoons bourbon
1 teaspoon vanilla extract
1/2 cup semi-sweet chocolate chips
Instructions
Preheat your oven to 350°F. Grease an 8×8 inch baking pan and set aside.
In a medium bowl, combine the all-purpose flour, baking powder, cocoa powder, and salt. Whisk until everything is fully combined and set aside.
In a large bowl, beat together the melted butter, eggs, granulated sugar, light brown sugar, bourbon, and vanilla extract.
Gradually add in the dry ingredients to the wet ingredients, stirring until everything is combined.
Finally, add in the semi-sweet chocolate chips and stir until they are distributed evenly throughout the batter.
Pour the batter into your prepared pan and spread it out evenly.
Bake for 25-30 minutes or until a toothpick inserted into the center of the brownies comes out clean.
Let cool in the pan for 15 minutes before cutting into squares. Enjoy!
Nutrition Facts
Calories: 165 kcal
Carbohydrates: 17.8 g
Protein: 1.8 g
Fat: 9.8 g
Saturated Fat: 5.9 g
Cholesterol: 40 mg
Sodium: 49 mg
Fiber: 0.7 g
Sugar: 10.6 g
How can you customize your bourbon brownies to make them your own?
If you're a fan of bourbon brownies, you know that there's nothing quite like biting into a gooey, delicious chocolaty treat with a hint of that nutty, smoky flavor of bourbon. But if you want to take your bourbon brownies to the next level, there are plenty of ways to customize them to make them your own!
One of the best ways to customize your bourbon brownies is to add a variety of mix-ins. Think chopped pecans, walnuts, and macadamia nuts; dried fruits like cranberries and cherries; coconut flakes; and even oats or granola. Just make sure to add the mix-ins before baking so they can bake into the brownies.
Another great way to customize your bourbon brownies is to add a topping. Try a classic combo of chocolate chips, butterscotch chips, and chopped nuts; or try something a bit more creative like a layer of dulce de leche, a swirl of peanut butter, or a sprinkle of sea salt. You can also experiment with different types of glazes and frostings to give your brownies a unique twist.
Finally, don't forget about the bourbon! Instead of using the same bourbon each time, try a different type or brand to give your brownies a unique flavor. Or you can even experiment with adding a few drops of different types of extracts to create a unique flavor profile.
So if you're looking to make your bourbon brownies your own, there are plenty of ways to customize them. Whether you're adding mix-ins or topping your brownies with something unique, you can create a delicious and memorable treat that everyone will love.
What are some creative ways to serve bourbon brownies?
Serving bourbon brownies can be a fun and creative way to add a delicious twist to any occasion. Whether you're hosting a small gathering or a large party, these delicious treats are sure to satisfy everyone's sweet tooth. Here are a few creative ways to serve your decadent bourbon brownies.
Make mini brownie bites – Cut your brownies into smaller, bite-sized portions and serve them on a platter. These mini brownie bites are great for parties and celebrations, and they make a perfect addition to a dessert table.
Top them with ice cream – Top your bourbon brownies with a scoop of vanilla ice cream for an extra indulgent treat. The combination of the warm brownies and cold ice cream is deliciously satisfying.
Add a topping – If you're feeling really creative, you can top your bourbon brownies with a variety of different ingredients. Anything from crushed hazelnuts and almonds to candy sprinkles and chocolate chips can make a great topping.
Make a sundae – Layer your brownies with ice cream, whipped cream, and a cherry on top to create a delicious sundae. It's sure to be a hit at any gathering!
No matter how you choose to serve your bourbon brownies, they're sure to be a hit! These creative ideas will help you serve up a delicious treat that everyone will love.
What are the benefits of baking with bourbon?
The Benefits of Baking With Bourbon:
Adding bourbon to your favorite brownie recipes makes them even more delicious! The sweet, smoky flavor of the whiskey complements chocolate like no other.
Bourbon adds an extra layer of complex flavor to your brownies, taking them from ordinary to extraordinary.
Bourbon is also a great way to add a bit of extra moisture to your brownie recipes, making them softer and more delicious.
Bourbon adds a unique and creative twist to your baking creations, making them stand out from the crowd. Plus, your guests will love the bourbon-infused treats!.
You'll also get a bit of a kick from the bourbon, making your brownies even more enjoyable.
How does baking with bourbon enhance the flavor of brownies?
Baking with bourbon can add a rich and complex layer of flavor to your brownies that you won't get from any other ingredient. Here's how:
The smoky sweetness of bourbon compliments the chocolate in the brownies, creating a more robust flavor.
Additionally, the sweetness of the bourbon balances out the bitterness of the chocolate, making the brownies taste even more delectable.
The subtle hint of vanilla in the bourbon adds an extra layer of flavor to your brownies, making them truly one of a kind.
If you're feeling adventurous, you can even add spices like cinnamon, nutmeg, or cayenne to your bourbon to create an even more unique flavor profile.
Last but not least, the alcohol content in the bourbon helps the brownies to stay moist and tender.
What are the best tips and tricks for making delicious bourbon brownies?
Making delicious bourbon brownies has never been easier! Here are some of my favorite tips and tricks for baking up the perfect batch:
Start with high-quality ingredients – The quality of the ingredients you use is the most important part of baking. Choose the best butter, cocoa powder, and bourbon you can find!.
Use the right baking pan – Make sure you use the right size and type of baking pan or dish for your recipe. For example, a 9×13 inch pan works best for a larger batch.
Don't overmix – When adding in the dry ingredients, mix until just combined. Overmixing can lead to tough, dry brownies.
Be generous with the bourbon – Make sure to use enough bourbon to give your brownies a nice flavor. You can always reduce the amount if it's too strong.
Take them out of the oven early – The brownies are done when a toothpick inserted in the middle comes out moist, but not wet.
Let them cool – It's tempting to dig in right away, but it's important to let the brownies cool for at least 15 minutes before serving.