Delicious Blueberry Meringue Pie Recipe
I'm so excited to share my favorite recipe with you – Blueberry Meringue Pie! This delicious dessert is one of my all-time favorites, and I'm sure it will soon become yours too. Every time I make it, my family and friends can't seem to get enough. The combination of the sweet blueberry filling and crunchy meringue topping is divine, and it's surprisingly easy to make. So if you're ready for some tasty treats, let's get started on this delicious Blueberry Meringue Pie!
Blueberry Meringue Pie Recipe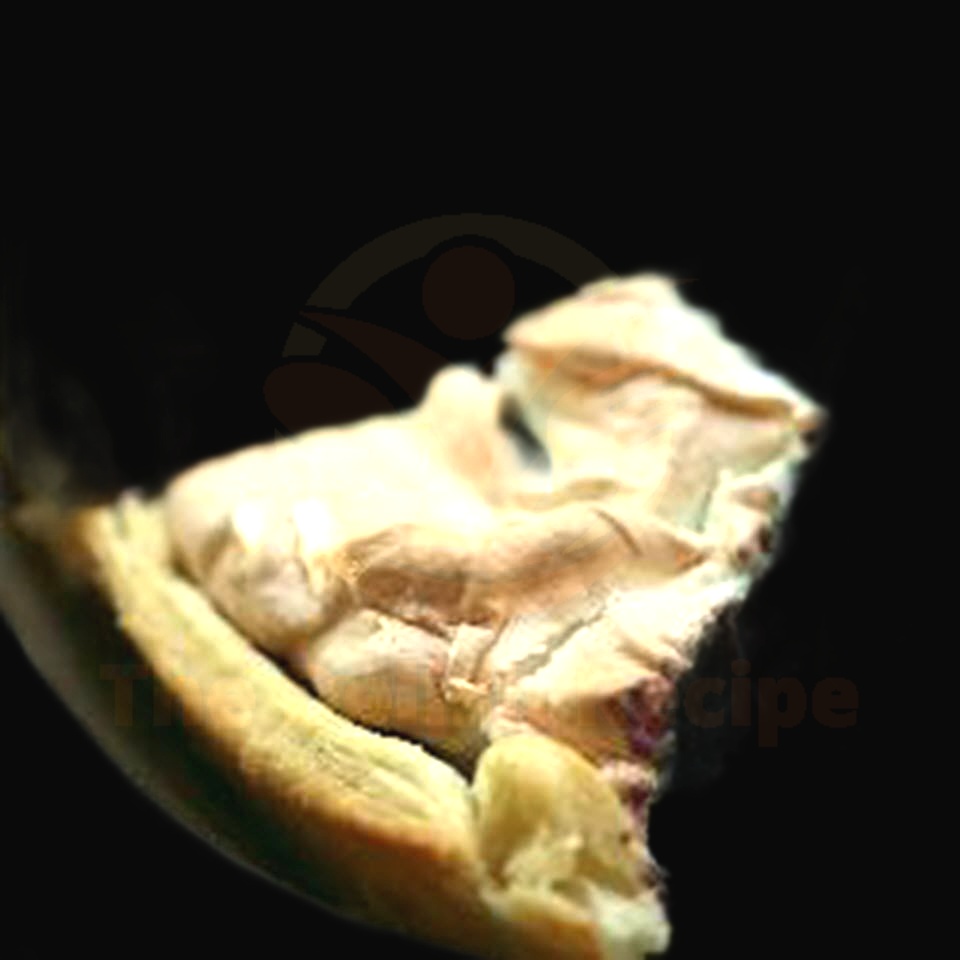 Ingredients
15 ounces blueberry pie filling
1 prepared 9-inch pastry crust
3 egg whites
½ teaspoon cream of tartar
¼ teaspoon salt
1 cup granulated sugar
2 tablespoons cornstarch
1 teaspoon vanilla extract
Instructions
Let's get baking! Here are your step-by-step instructions for making a delicious blueberry meringue pie.
Preheat your oven to 375°F.
Place the pastry crust in a 9-inch pie dish, and fill with 15 ounces of blueberry pie filling.
In a large bowl, beat the egg whites until they become foamy.
Add the cream of tartar and salt, and continue to beat until the mixture forms stiff peaks.
Slowly add the granulated sugar and beat until the meringue is glossy and holds stiff peaks.
In a small bowl, mix together the cornstarch, vanilla extract, and 1/4 cup of cold water.
Mix the cornstarch and water mixture into the blueberry pie filling.
Spread the meringue over the top of the pie and make sure to cover the edges.
Bake the pie in the preheated oven for 30 minutes, or until the meringue is golden brown.
Allow the pie to cool for at least 30 minutes before serving.
And there you have it! Enjoy your delicious homemade blueberry meringue pie.
Nutrition Facts
Calories: 339, Fat: 11g, Carbs: 54g, Protein: 4g, Sodium: 156mg, Sugar: 32g
What makes blueberry meringue pie so delicious?
It's no wonder why blueberry meringue pie is so delicious! The sweet blueberry filling is the perfect balance to the light and fluffy meringue topping. The combination of flavors is downright irresistible.
The juicy sweetness of the blueberry filling is an ideal complement to the light and airy meringue. With a perfectly flaky crust, the pie is an absolute treat. The bright, fruity flavor of the blueberries is the perfect contrast to the sweet meringue. Every bite is a delightful combination of flavors.
The presentation of the pie is also part of why it's so delicious. The bright blue filling is framed by the light and fluffy meringue, making it look as good as it tastes. The contrast of colors is visually appealing, and the meringue is a beautiful addition to the pie.
The perfect balance of flavors, textures, and colors make blueberry meringue pie truly irresistible. Its classic combination of sweet and tart is sure to satisfy even the most discerning palate. Plus, the presentation is a real show-stopper.
How can you achieve a perfectly toasted meringue?
You can achieve a perfectly toasted meringue to crown your delicious Blueberry Meringue Pie by following a few simple steps.
First, preheat your oven to 350 degrees. Then, spread the meringue on top of the pie filling and make sure it seals. Next, use a spoon or spatula to create peaks and valleys in the meringue. This will give the meringue texture and help it to brown evenly when it bakes.
Once the oven is up to temperature, place your pie in the oven and bake for approximately 15 minutes. Keep an eye on it, as the meringue should be a golden brown. If it starts to burn, reduce the oven temperature and/or reduce the baking time.
Finally, let the pie cool on a wire rack before slicing and serving.
What blueberry variety is best for making blueberry meringue pie?
When it comes to making the perfect blueberry meringue pie, you can't go wrong with wild blueberries. Wild blueberries are known for their intense flavor and are the perfect choice for this delectable dessert. They are smaller than their cultivated cousins and have a more intense sweetness that pairs perfectly with the tangy tartness of the lemon in the meringue. Their small size also helps to create a nice texture in the finished pie.
Not only are wild blueberries the best choice for blueberry meringue pie, but they are also a great way to add a burst of flavor to any dish. They can be used in smoothies, sauces, cobblers, muffins, jams, and more. The possibilities are endless!
When buying wild blueberries, look for ones that are plump and firm to the touch. Avoid any that are soft or mushy, as they may have been picked too soon and won't have the same intense flavor.
So if you're looking to make the perfect blueberry meringue pie, wild blueberries are the way to go.
What other toppings can be used to enhance the pie?
If you want to jazz up your blueberry meringue pie, you can experiment with a variety of toppings! Toasted nuts are a classic topping that add a crunchy texture and nutty flavor to the pie. Chopped almonds, walnuts, and pecans are great options. You can also add a layer of toasted coconut for a tropical twist. For a twist on the classic meringue topping, try using crushed meringue cookies instead. The crunchy cookie pieces add a nice contrast to the fluffy meringue. If you want to add a pop of color, consider topping your pie with fresh fruit like sliced strawberries, blueberries, or raspberries. You can also create a delicious syrup to drizzle over your pie. Simply combine your favorite sweetener, like honey or agave, with a splash of your favorite fruit juice, and simmer until thickened.
What is the best way to prepare the pie crust?
The best way to make a perfect pie crust is to use the perfect balance of ingredients. To get the perfect mix, start by combining two cups of all purpose flour, one teaspoon of salt, and one teaspoon of sugar in a medium-sized bowl. Then, cut in one cup of cold butter until it's the size of small peas. Once it is cut in, add in 1/4 cup of cold water, and mix until a dough forms. You can use a fork, your hands, or a pastry blender to mix the dough. Make sure not to overwork the dough; if it becomes too sticky, add a few tablespoons of flour to help bind the dough.
Next, remove the dough from the bowl, and place it on a lightly floured surface. Knead the dough lightly for a few minutes, and then roll out the dough using a rolling pin to the desired size. Place the dough onto a 9-inch pie plate, and trim off any excess dough. Prick the dough with a fork in a few areas, so the steam can escape while it's baking. Finally, bake the crust at 375 degrees Fahrenheit for 12-15 minutes, or until it's lightly golden brown.
With a few simple steps, you'll have the perfect pie crust for your Blueberry Meringue Pie.
Does blueberry meringue pie freeze well?
Yes! Blueberry meringue pie freezes incredibly well. In fact, this is one of the best pies to make ahead and freeze for later. The bright tangy flavor of the blueberries works perfectly with the sweet and airy meringue topping. Plus, freezing the pie makes it even easier to enjoy a slice later!
To freeze blueberry meringue pie, start by baking your pie according to the recipe. Allow the pie to cool completely before you place it in the freezer. Wrap the pie tightly in plastic wrap and then place it in a sealable freezer bag. Seal the bag and then label it with the date. The pie can be stored in the freezer for up to two months.
When you're ready to enjoy your blueberry meringue pie, remove it from the freezer and allow it to thaw in the refrigerator for at least 12 hours. Once the pie has thawed, you can enjoy it at room temperature or heat it up in the oven for 5-10 minutes.
Freezing blueberry meringue pie is a great way to extend the life of your pie.
What are some different ways to serve blueberry meringue pie?
When it comes to serving blueberry meringue pie, you've got options! Whether you're looking for a showstopping dessert for a special occasion or something simpler for an everyday treat, there's a way to serve up blueberry meringue pie that fits the bill.
Let's start with the classic – a whole pie. You really can't beat a whole pie when it comes to presentation. Arrange a few slices on a large plate or platter with some sprigs of fresh mint to give it a beautiful, classic look. If you're serving a group, you can also make individual pies. These can be served in mini pie dishes or even mason jars for a fun and quirky take on the classic.
If you're looking for something a bit more creative, try blueberry meringue pie parfaits. Start with a layer of blueberry filling, then top with some meringue and a sprinkle of crushed graham crackers. This is a delicious way to create individual portions of pie and can be made ahead of time.
Finally, why not try a blueberry meringue tart? This requires a bit more skill, but the results are well worth it. Start with a crust, add a layer of blueberry filling, and then top with a generous layer of meringue. Finish it off with some toasted almonds for a delightful crunch.
No matter what you choose, blueberry meringue pie is always a hit.