Delicious Blueberry, Lime And Basil Muffins | Quick And Easy Recipe
I'm always looking for ways to mix up my breakfast routine, and these Blueberry, Lime, and Basil Muffins have become a new favorite! The combination of sweet blueberries, tart lime, and fragrant basil is simply unforgettable. Not only do these muffins make an amazing breakfast, but they are also the perfect snack to have throughout the day. Plus, with their delightful blend of flavors, these muffins make for an impressive addition to any brunch table. Trust me – you won't be able to resist having just one!
Blueberry, Lime, and Basil Muffins Recipe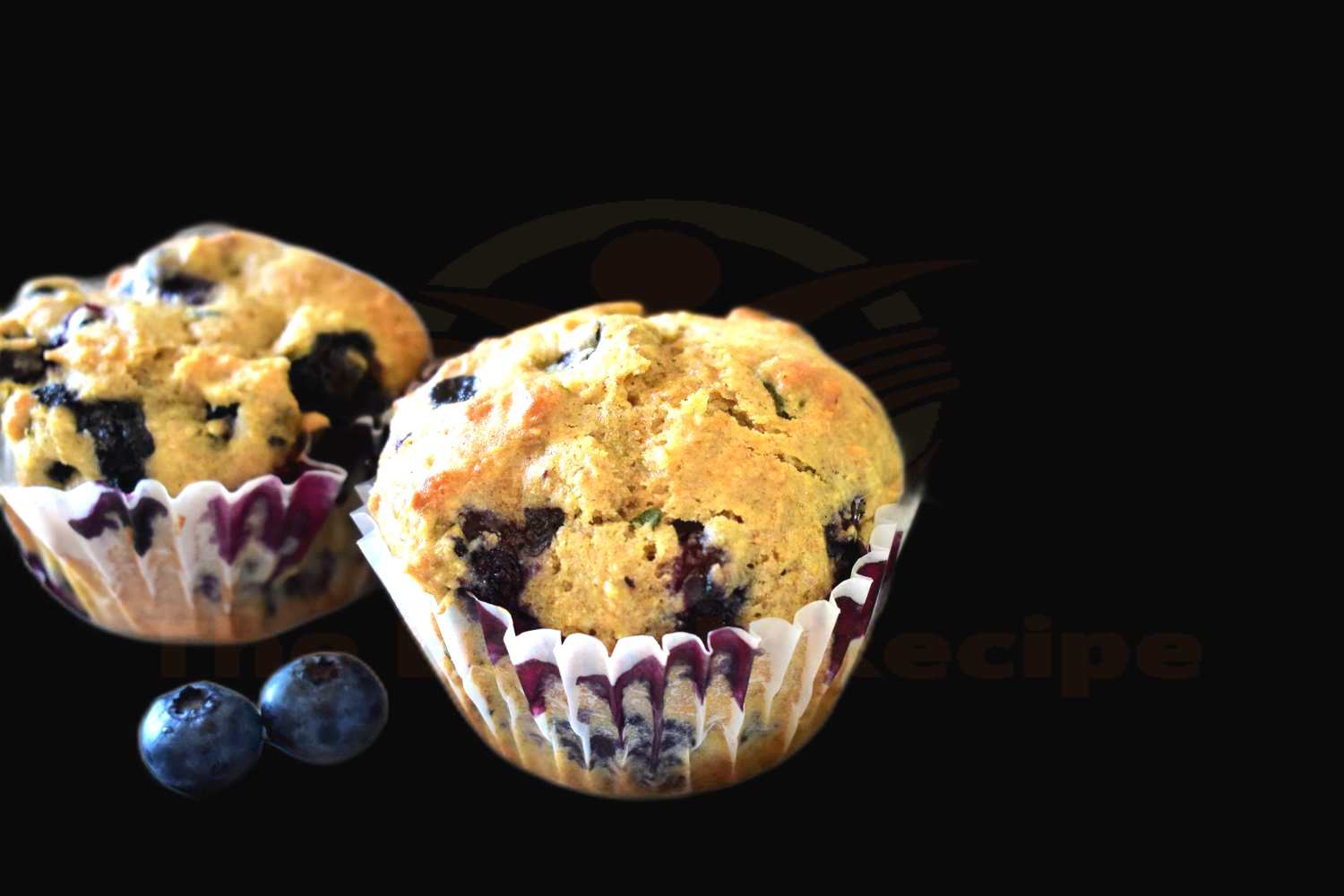 Ingredients
1 cup all-purpose flour
1/2 teaspoon baking powder
1/4 teaspoon baking soda
1/4 teaspoon salt
2 tablespoons butter, melted
2 tablespoons honey
2 tablespoons coconut oil
1/2 cup plain Greek yogurt
2 large eggs
1 teaspoon vanilla extract
1/2 cup fresh blueberries
2 tablespoons freshly squeezed lime juice
2 tablespoons chopped fresh basil leaves
Instructions
Preheat your oven to 375°F (190°C).
In a large bowl, whisk together the flour, baking powder, baking soda, and salt.
In a separate bowl, mix together the melted butter, honey, coconut oil, Greek yogurt, eggs, and vanilla extract.
Pour the wet ingredients into the dry ingredients, and mix until just combined.
Gently fold in the blueberries, lime juice, and basil leaves.
Fill your muffin tin with muffin cups, and spoon the batter evenly into each cup.
Bake for 25-30 minutes, or until a toothpick inserted into the center of a muffin comes out clean.
Allow the muffins to cool for 5 minutes before serving. Enjoy!
Nutrition Facts
Calories: 181
Fat: 10.3 g
Carbohydrates: 19.7 g
Protein: 4.7 g
Sodium: 140.7 mg
Sugar: 8.7 g
What makes this blueberry, lime, and basil muffin recipe special?
This blueberry, lime, and basil muffin recipe is special because it merges sweet and savory flavors in a unique way. The muffins are bursting with the tartness of blueberries, the zest of limes, and the rich aroma of basil – making for a delicious and flavorful snack. Additionally, the recipe is incredibly easy to make and requires minimal ingredients. This makes it perfect for when you need to whip up something special with just a few pantry staples.
What flavors and textures can you expect when you make these muffins?
When you make these Blueberry, Lime, and Basil Muffins, you can expect a tantalizing combination of tangy, sweet, and herbal flavors. The muffin itself is light and moist, with bursts of juicy blueberries throughout. The zesty lime zest adds a delightful citrus flavor, and the fragrant basil adds a unique aromatic twist. As for texture, the muffins are fluffy and tender on the inside, with a crisp and lightly browned crust on the outside.
How can you customize this recipe to suit your own taste?
If you're looking to customize this delicious blueberry, lime, and basil muffin recipe, you're in luck! There are plenty of ways to make this recipe your own. Whether you want to give it a tropical twist or add extra sweetness, you can easily alter the recipe to suit your taste.
For a tropical flavor, you can replace the lime juice with pineapple juice and add shredded coconut, toasted macadamia nuts, and a hint of ground ginger. This creates an incredible tropical muffin that's sure to be a crowd pleaser!
If you're looking to add a bit of extra sweetness, you can substitute some of the plain flour for almond flour and add a tablespoon of honey to the batter. This gives the muffins a subtle nutty flavor and a touch of honey sweetness.
You can also mix up the flavor by using different fruits, like peaches or wild blueberries, and different herbs, like rosemary or lemon thyme. These slight changes create a completely different muffin and can really help to make the recipe your own.
No matter what you decide to do, this blueberry, lime, and basil muffin recipe is sure to be a hit. With just a few simple tweaks, you can easily customize this recipe to suit your own taste.
What's the best way to store these muffins?
The best way to store these delicious Blueberry, Lime, and Basil Muffins is to wrap them in parchment paper and keep them in an airtight container. This will ensure that the muffins stay fresh and moist for longer, and that the flavors remain in perfect harmony.
How can you make these muffins healthier?
When it comes to baking delicious and nutritious muffins, it's easy to make them healthier without sacrificing any of the yummy flavor. To make blueberry, lime, and basil muffins healthier, you can start by swapping out the all-purpose flour for whole wheat flour. Whole wheat flour is an excellent source of fiber and has more nutrients than all-purpose flour. You can also replace the butter with a healthier alternative like coconut oil. Coconut oil is a great source of healthy fat and has a light, neutral taste. Lastly, try replacing the sugar with a healthier sweetener such as honey or maple syrup. Not only will it give your muffins an extra hint of sweetness, but it will also provide you with a boost of energy.
What other ingredients pair well with blueberries, lime, and basil?
It's hard to beat the classic combo of blueberries, lime, and basil in a muffin – but there are so many other ingredients that pair deliciously with this winning trifecta! Nuts like walnuts, almonds, or pecans add crunchy texture and a nutty flavor that pairs perfectly with the sweet-tart blueberries. For an extra burst of citrus, try adding orange zest or even a spoonful of pineapple chunks. Coconut flakes add a tropical touch and really bring out the flavor of the basil.
Does the type of flour and sugar you use make a difference in this recipe?
Absolutely! The type of flour and sugar you use can have a huge impact on the flavor and texture of your muffins. For this recipe, we recommend using unbleached all-purpose flour for a light, fluffy texture, and light brown sugar for a delicious flavor. If you're looking for an extra burst of sweetness, use white granulated sugar instead. To get a deeper, richer flavor, use whole wheat flour instead of all-purpose. And if you're feeling adventurous, try using coconut sugar or organic cane sugar.