Lusciously Moist Blueberry Lemon Cake
I love baking and nothing quite compares to the delight of baking a delicious Blueberry Lemon Cake. The smell of freshly baked lemon cake combined with the sweetness of blueberries is one of my favorite aromas in the kitchen. This cake is not only delicious, but it's also surprisingly easy to make. I'm excited to share this recipe with you and can't wait for you to try it!
Blueberry Lemon Cake Recipe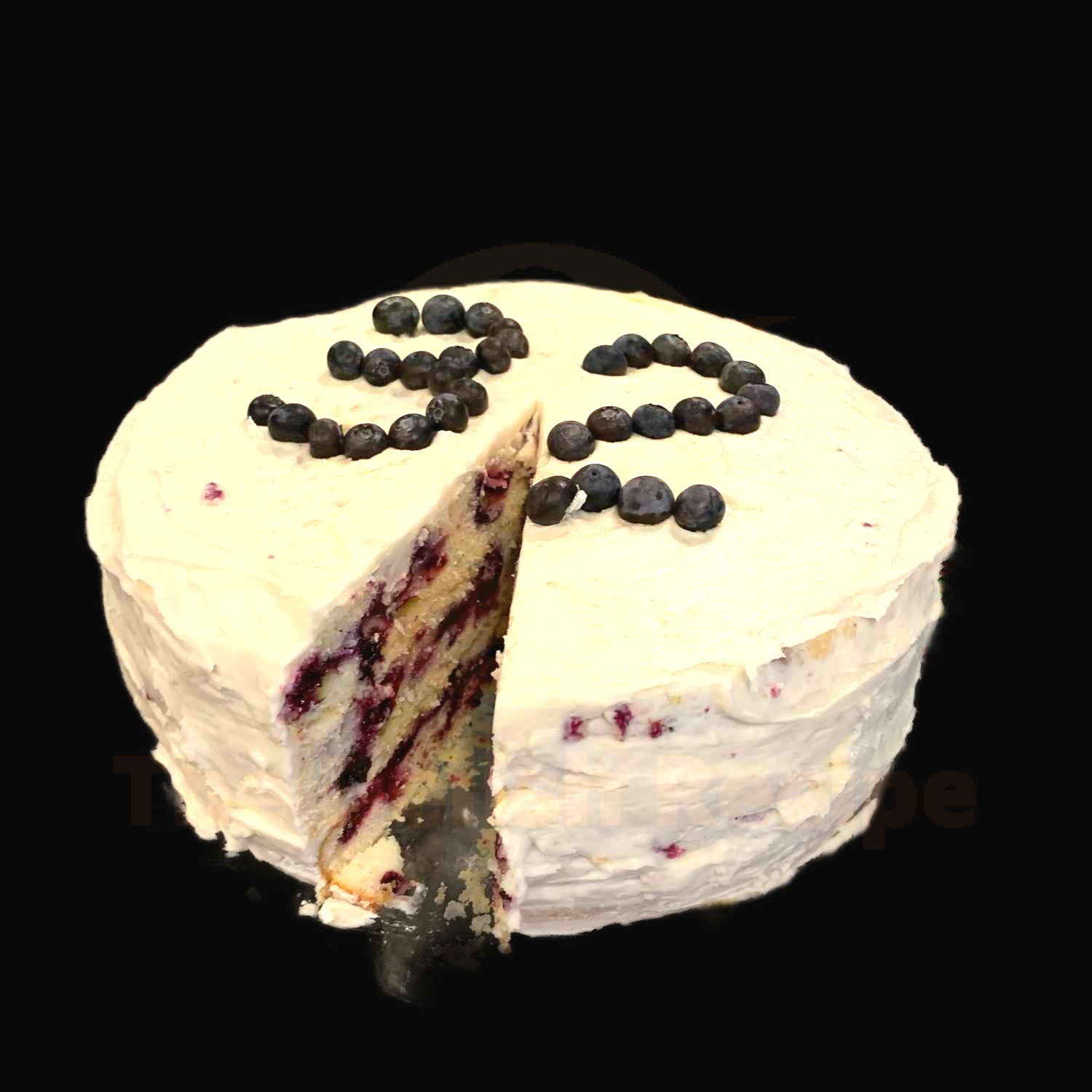 Ingredients
1/2 cup all-purpose flour
1/2 teaspoon baking powder
1/4 teaspoon baking soda
Pinch of salt
1/4 cup butter (room temperature)
3/4 cup sugar
2 large eggs
2 teaspoons lemon zest
1 teaspoon lemon juice
1/3 cup buttermilk
1 teaspoon vanilla extract
1 cup fresh blueberries
Instructions
Preheat oven to 350 degrees Fahrenheit and grease a 9-inch round cake pan.
In a medium bowl, sift together the all-purpose flour, baking powder, baking soda, and salt.
In a separate bowl, cream together the butter and sugar until light and fluffy.
Beat in the eggs one at a time, then add the lemon zest and juice.
Alternate adding the buttermilk, vanilla extract, and sifted flour mixture to the wet ingredients until everything is just combined.
Gently fold in the fresh blueberries.
Pour the batter into the prepared pan and spread evenly.
Bake for 40-45 minutes, or until a toothpick inserted into the center comes out clean.
Let cool in the pan for 15 minutes, before transferring to a wire rack to cool completely.
Enjoy your delicious blueberry lemon cake!
Nutrition Facts
Calories: 510
Total Fat: 10g
Saturated Fat: 4g
Cholesterol: 80mg
Sodium: 280mg
Total Carbohydrates: 95g
Dietary Fiber: 4g
Sugars: 35g
Protein: 10g
What makes this blueberry lemon cake so special?
This blueberry lemon cake is special for so many reasons! The combination of sweet blueberries and zesty lemon gives it an amazing flavor, while the spongy cake texture provides a delicious base. It's both light and decadent, making it a great dessert for any occasion. Plus, the blueberry-lemon combination gives it a unique and memorable look that's sure to stand out among other cakes. In addition, this cake is not only delicious, but it's also super easy to make. With just a few simple ingredients and a few minutes of your time, you can have a beautiful and delicious cake in no time.
What flavor combination makes this cake irresistibly delicious?
This blueberry lemon cake is literally to die for! The perfect combination of sweet blueberries and tart lemon make this cake one of the most delicious treats around. The flavor of the juicy blueberries is complemented perfectly by the tangy lemon zest, creating an amazing balance of sweet and sour. The lemon frosting on top brings the cake to a whole new level, adding a bright citrus flavor that will have your taste buds dancing. As if that weren't enough, the crumbly texture of the cake is out of this world.
How do you make sure the cake is moist and fluffy?
Making sure your blueberry lemon cake is moist and fluffy is key to a delicious final product! Here are a few tips that will help you achieve the perfect texture:
Use high-quality ingredients: Make sure you are using the freshest ingredients possible – this will help ensure a moist and fluffy cake.
Measure ingredients accurately: Follow the recipe carefully, measuring each ingredient exactly as instructed. This will help ensure the correct balance of ingredients.
Use room temperature ingredients: When creaming the butter and sugar, make sure they are both at room temperature. This will help create a softer, fluffier cake.
Don't overmix the batter: A few gentle stirs are all you need for a smooth cake batter. Overmixing will make the cake dense and tough.
Bake at the proper temperature: Make sure your oven is preheated to the correct temperature. This will ensure your cake bakes evenly.
What type of blueberry and lemon is best for this cake?
If you're looking for the ultimate Blueberry Lemon Cake, you'll want to go for a combination of sweet, juicy blueberries and tart, fragrant lemons! Fresh, ripe blueberries pack the most flavor, so you'll want to seek out a variety that's full of sweetness and tartness. For the lemons, you'll want to go for a variety with a strong citrus flavor and a good balance of sweetness and tartness. Meyer lemons are a great option, but any juicy lemon variety should work.
How long should you bake the cake for optimal results?
When it comes to baking the perfect Blueberry Lemon Cake, timing is everything! For optimal results, you should bake your cake for 30-35 minutes, or until a toothpick inserted in the center comes out clean. To ensure your cake is cooked through, use an oven thermometer to double check the temperature of your oven. If it's off by more than 25 degrees, your cake might not bake evenly, so adjust the baking time accordingly.
Additionally, it's important to preheat your oven properly. Set the temperature to the correct level and give it time to heat up before you put the cake in. This will ensure your cake bakes evenly and rises properly.
Finally, to ensure your Blueberry Lemon Cake is cooked through, keep an eye on it while it bakes. If the top is browning too quickly, loosely cover it with foil and continue baking until the center is cooked.
With a little patience and the right baking techniques, you can enjoy the perfect Blueberry Lemon Cake every time.