Delicious Blueberry Dutch Baby Pancake Recipe
I love having breakfast for dinner, and this Blueberry Dutch Baby is one of my favorite dishes to make. It's light and fluffy, with a crisp edge and a delicious burst of blueberry flavor. Plus, it's so easy to whip up—all you need is a few simple ingredients, a skillet, and a little bit of patience! I guarantee this will become a favorite in your house.
Blueberry Dutch Baby Recipe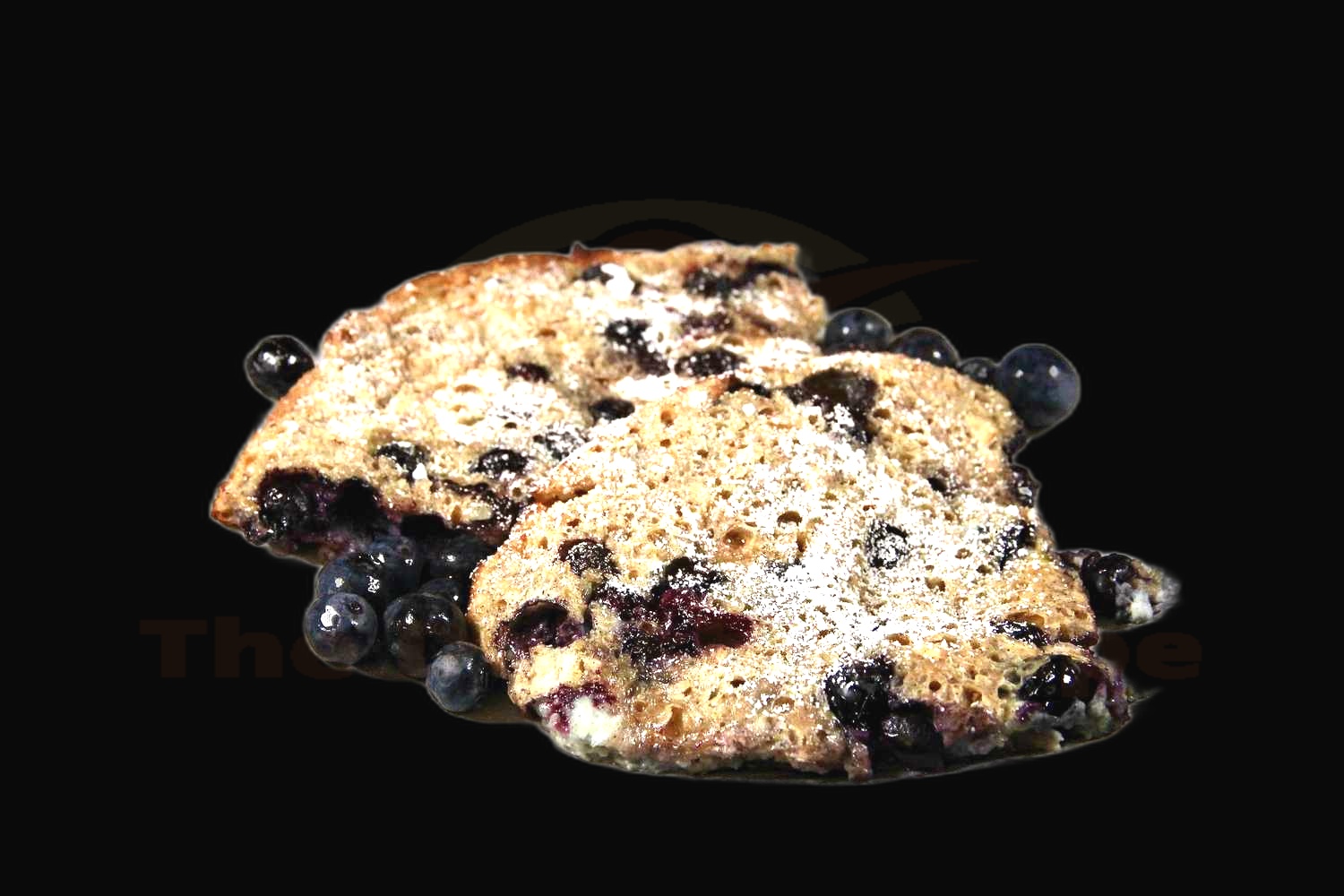 Ingredients
3 large eggs
1/2 cup all-purpose flour
1/2 cup whole milk
2 tablespoons melted butter
2 tablespoons sugar
A pinch of salt
1/2 teaspoon vanilla extract
1/2 cup fresh or frozen blueberries
Powdered sugar, for garnish (optional)
Instructions
Preheat your oven to 425 degrees F (220 degrees C).
In a medium bowl, whisk together the eggs, flour, milk, melted butter, sugar, salt, and vanilla extract until everything is well combined.
Grease an 8-inch cast-iron skillet with some butter or oil.
Pour the egg mixture into the skillet and gently swirl the skillet to evenly distribute the batter.
Scatter the blueberries on top of the batter.
Place the skillet in the preheated oven and bake for 25-30 minutes, or until golden brown and puffy.
Once done, remove from the oven and sprinkle with powdered sugar, if desired.
Serve the Blueberry Dutch Baby warm and enjoy!
Nutrition Facts
Calories: 313 kcal
Carbohydrates: 27 g
Protein: 9 g
Fat: 16 g
Saturated fat: 8 g
Cholesterol: 137 mg
Sodium: 197 mg
Potassium: 130 mg
Fiber: 1 g
Sugar: 10 g
Vitamin A: 517 IU
Vitamin C: 2 mg
Calcium: 82 mg
Iron: 1 mg
Have you ever tasted the deliciousness of a blueberry dutch baby?
Have you ever tasted the deliciousness of a blueberry dutch baby? Yes! And it's just as amazing as it sounds. The blueberry dutch baby is a classic breakfast dish that is sure to delight your taste buds. This delicious treat combines the sweetness of blueberries with the fluffy goodness of a dutch baby pancake. The combination of flavors is truly scrumptious!
The blueberry dutch baby is a quick and easy breakfast option. All you need to make this delicious dish is a few ingredients that you likely have in your pantry. The pancake batter is made with flour, eggs, milk, and a pinch of sugar. Then, you stir in fresh or frozen blueberries for a burst of flavor. Once baked, the dutch baby will puff up into a golden, crispy pancake that is the perfect canvas for melted butter, syrup, and more blueberries.
The best part about this blueberry dutch baby is that it can be enjoyed at any time of day. Whether you're looking for a scrumptious breakfast or a special dessert after dinner, this recipe is sure to satisfy. Not to mention, it's a great way to use up any extra blueberries you may have.
What's the secret to making the perfect blueberry dutch baby?
The secret to making the perfect blueberry dutch baby is all in the details. From the way you mix the batter to the way you cook it in the oven, there are a few tricks that will help you get the most out of your dutch baby. Here are a few tips to help you get the perfect blueberry dutch baby every time.
First, make sure you mix the batter just right. Use cold butter and mix it until the batter is smooth and creamy, then add the milk and mix until everything is fully incorporated. This will make sure your dutch baby is light and fluffy.
Next, be sure to add plenty of blueberries to the batter. You want to make sure the blueberries are evenly distributed throughout the batter. This will give your dutch baby the perfect balance of sweetness and tartness.
Finally, make sure you cook your dutch baby at the right temperature. Preheat your oven to 425 degrees and cook the dutch baby for 20-25 minutes. This will ensure that your dutch baby is perfectly golden brown and fluffy.
With these tips in mind, you'll be able to make the perfect blueberry dutch baby every time.
How do you know when your blueberry dutch baby is done baking?
You'll know your blueberry dutch baby is done baking when it's golden brown and puffy.
To make sure it's cooked through, insert a skewer or a knife into the center of the dutch baby – if it comes out clean, you know it's done baking.
You can also check the sides of the dutch baby – they should be slightly crisp and brown.
If you want to, you can also take a peek inside the dutch baby – it should be light and fluffy.
If your dutch baby looks done on the outside, but is still runny on the inside, give it a few more minutes in the oven.
What are some tips to ensure that your blueberry dutch baby turns out perfectly every time?
Make sure you have the right ingredients. A Dutch baby needs all-purpose flour, eggs, sugar, melted butter, and milk. You'll also need fresh blueberries, sugar, and butter for the topping.
Preheat the oven to 425°F. This is important for getting a crisp, golden-brown crust.
Whisk the batter together. To make the batter, whisk together the flour, eggs, sugar, melted butter, and milk until it's nice and smooth.
Grease the pan. Grease the pan with butter or oil so that the Dutch baby doesn't stick.
Pour in the batter. Pour the batter into the greased pan. Then, add the blueberries on top and sprinkle with sugar.
Bake the Dutch baby. Bake the Dutch baby for 15 to 20 minutes until it's golden-brown and puffed up.
Serve warm. Once it's done baking, serve the Dutch baby warm with butter, syrup, or powdered sugar.
What type of berries can you use in a blueberry dutch baby?
When it comes to making a delicious blueberry Dutch Baby, the possibilities are endless! You can use any type of berry for this dish – fresh or frozen, as long as it's sweet. Of course, classic blueberries are always a great option, but why not get creative and try your favorite berry combinations?
Strawberries, blackberries, raspberries, and cranberries make great additions to the traditional blueberry Dutch Baby. Not only will they make your dish look more colorful and vibrant, but they also enhance the flavor and give it a unique twist.
If you're feeling adventurous, then you can even experiment with a few more unusual varieties of berries such as marionberries, boysenberries, or even a mix of blueberries and cranberries.
What are some creative toppings to make your blueberry dutch baby stand out?
If you're looking to jazz up your blueberry Dutch baby, you're in luck! Adding creative toppings to your Dutch baby is an easy way to take it up a notch. Here are some ideas to get you started.
For an extra fruity twist, try adding mango, pineapple, or kiwi to the top of your Dutch baby. These fruits provide a delicious sweet and tart flavor, while also adding a colorful touch to the dish. You can also drizzle a bit of honey or agave nectar on top of the fruit to give it an extra layer of sweetness.
For a savory spin, top your Dutch baby with crispy bacon, crumbled sausage, or diced ham. The salty flavor of the meat pairs perfectly with the sweetness of the blueberries. You could also add a sprinkle of shredded cheese and chopped chives for an even more flavorful topping.
If you're looking for something more indulgent, try adding a dollop of whipped cream, a drizzle of chocolate sauce, or a scoop of your favorite ice cream. These toppings will make your Dutch baby irresistible.
No matter which topping you choose, your blueberry Dutch baby is sure to be a hit! Get creative and experiment with different combinations to find your favorite flavors.