Delicious Blueberry Crisp Recipe – Perfect For Any Occasion!
I have always been a huge fan of blueberries, so when I discovered this Blueberry Crisp recipe, I was excited to give it a try. The combination of tart blueberries and a crunchy, sweet topping made this dessert truly irresistible. Every bite was filled with bursts of juicy blueberry sweetness and the scent of cinnamon and sugar. I knew right away that this would become one of my all-time favorite recipes.
Blueberry Crisp Recipe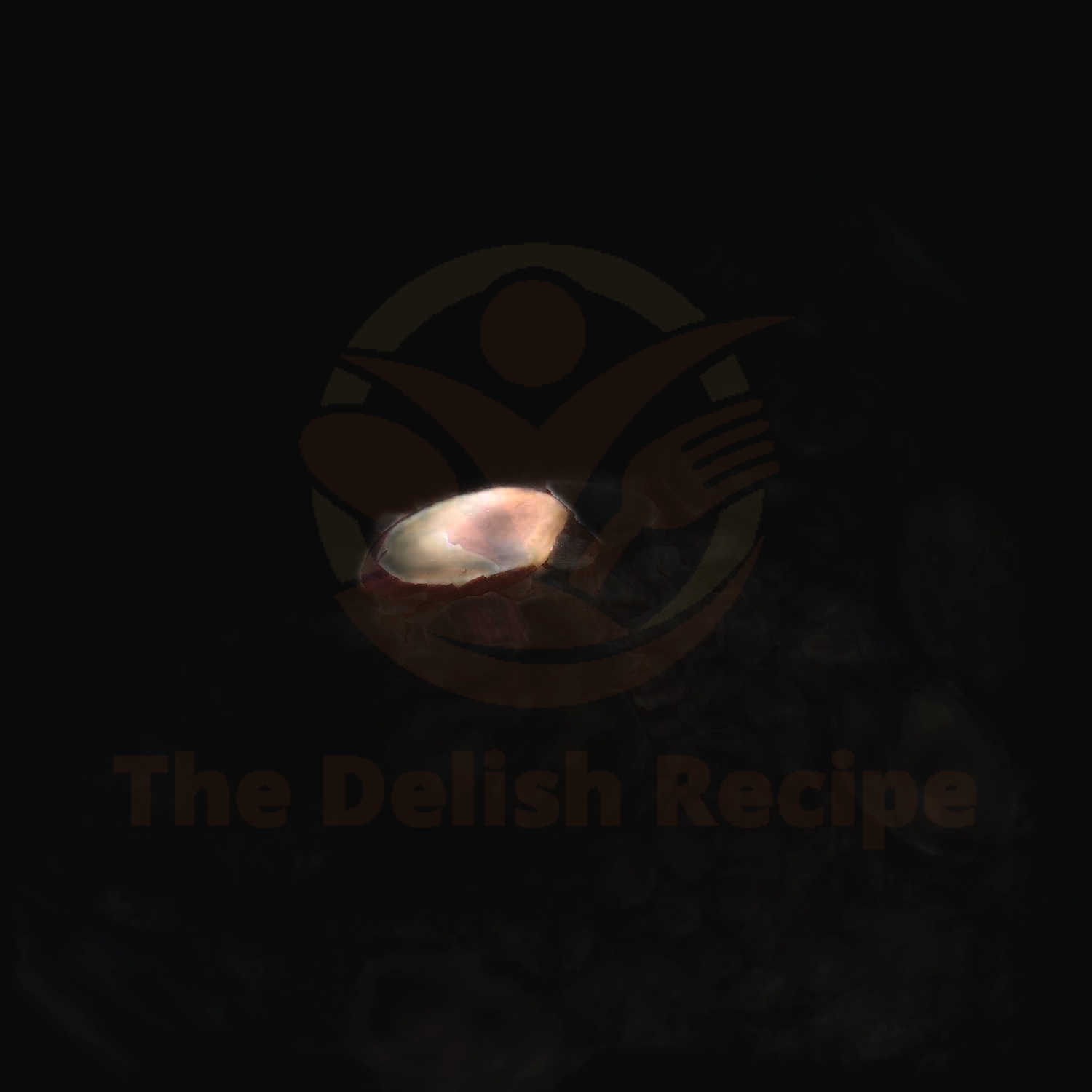 Ingredients
1 ½ cups old-fashioned rolled oats
½ cup all-purpose flour
¾ cup light brown sugar
½ teaspoon ground cinnamon
½ teaspoon salt
6 tablespoons unsalted butter, melted
4 cups fresh blueberries
¼ cup white sugar
3 tablespoons freshly squeezed lemon juice
1 tablespoon cornstarch
Instructions
Preheat your oven to 350 degrees F.
In a medium mixing bowl, combine 1 ½ cups old-fashioned rolled oats, ½ cup all-purpose flour, ¾ cup light brown sugar, ½ teaspoon ground cinnamon, and ½ teaspoon salt.
Add 6 tablespoons melted unsalted butter and mix the ingredients together until everything is evenly distributed.
In a large bowl, combine 4 cups fresh blueberries, ¼ cup white sugar, 3 tablespoons freshly squeezed lemon juice, and 1 tablespoon cornstarch.
Grease an 8-inch square baking dish with butter and pour in the blueberry mixture.
Top with the oat mixture and spread it evenly over the top.
Place the blueberry crisp in the preheated oven and bake for 45 minutes or until the top is golden brown.
Remove from the oven and let cool for 10 minutes before serving.
Enjoy your delicious homemade Blueberry Crisp!
Nutrition Facts
Serving size: 1/6 of recipe
Calories: 332
Total Fat: 13g
Saturated Fat: 7g
Cholesterol: 30mg
Sodium: 187mg
Carbohydrates: 51g
Fiber: 4g
Sugar: 30g
Protein: 4g
What is blueberry crisp?
Blueberry Crisp is one of the tastiest desserts around! It's a classic comfort food made with a delicious, buttery crust and sweet, plump blueberries. The topping is usually a combination of butter, brown sugar, oats, and flour, giving it a crunchy, golden-brown texture. The combination of tart, fresh blueberries and the crunchy, sweet topping is truly heavenly. It's a perfect way to finish off a meal, or just to enjoy on its own.
What makes this recipe special?
This Blueberry Crisp recipe is special for a few reasons. First, it's incredibly easy to make – it only takes about 10 minutes to prepare and only requires a handful of ingredients. Plus, it's bursting with flavor! The sweet, juicy blueberries combine with a hint of cinnamon and a buttery oat topping to create a delicious and comforting treat. Finally, this recipe can easily be adapted for other fruits too; it's just as delicious with peaches, apples, or a combination of your favorite fruits.
What ingredients are needed to make blueberry crisp?
Making blueberry crisp is a delicious, easy-to-make dessert that everyone can enjoy! To get started, you'll need a few simple ingredients. This includes fresh or frozen blueberries, butter, white sugar, all-purpose flour, brown sugar, and a few spices like cinnamon and nutmeg.
For the blueberries, you can use either fresh or frozen berries. If you use frozen, make sure to thaw them before starting and drain off any excess liquid. The butter should be melted and cooled slightly. White sugar and all-purpose flour are mixed together and set aside. Brown sugar adds a bit of flavor and texture to the topping, along with a pinch of cinnamon and nutmeg.
Once you have all the ingredients gathered, you can begin. Start by layering the blueberries in the bottom of an 8-inch baking dish. Top with the melted butter, then sprinkle the white sugar and flour mixture over the top. Next, combine the brown sugar, cinnamon, and nutmeg and sprinkle over the top. Finally, bake for about 25 minutes in a preheated oven until golden brown and the top is slightly bubbly.
Enjoy your homemade blueberry crisp! It's sure to be a hit with friends and family alike.
What is the importance of topping a crisp?
Topping a blueberry crisp is an essential part of making it delicious! Not only does it add texture and crunch, it also helps to keep the crisp topping golden brown and slightly crisp. The topping also gives a nice contrast to the juicy and sweet blueberries, giving the dessert an irresistible flavor. It's also the perfect finishing touch to an already delicious dessert. No matter what you top your crisp with, it's sure to take it to the next level and make it even more irresistible.
How can you make blueberry crisp even healthier?
Yes, you can make blueberry crisp even healthier! It's easy to whip up a delicious, healthier version of this classic summer dessert. All it takes is a few simple ingredient swaps and you can lower the calories and up the nutrients in your blueberry crisp. Read on for some ideas on how to make your crisp healthier.
One way to make blueberry crisp healthier is to use a substitution for white flour. You can use whole wheat or oat flour for a more nutrient-dense base. You can also try almond flour for a gluten-free option.
If you're looking to make your crisp even more nutritious, you can swap out the butter for healthier fats. Coconut oil is a great option as it adds a hint of sweetness and is a good source of healthy fats. You can also use olive oil or avocado oil for a milder flavor.
Finally, you can add some extra nutrition to the top layer of your crisp. Instead of just using plain sugar, try adding some ground nuts or seeds. This will make the top of your crisp crunchier and add more vitamins and minerals. You can also swap out the white sugar for natural sweeteners like maple syrup or honey.
By using these simple swaps, you'll be able to make a healthier version of blueberry crisp without sacrificing any of the flavor.
What are the best ways to serve blueberry crisp?
Serving up blueberry crisp is a delightful way to end any meal and there are several ways to make it even more special. Whether you're hosting a dinner party or simply enjoying a sweet treat at home, here are some of the best ways to serve blueberry crisp.
For a classic presentation, serve your blueberry crisp warm from the oven in individual ramekins with a scoop of your favorite ice cream. This is a simple and delicious way to enjoy the flavor of blueberry crisp without too much fuss.
Adding a dollop of whipped cream or a scoop of homemade custard can take things to the next level. You can also get creative with your toppings. Sprinkle some chopped nuts, shredded coconut, or even a few chocolate chips on top of your crisp for an extra special treat.
If you're serving blueberry crisp to a large crowd, consider making it in a baking dish. This will make it easier to portion out pieces and it's a great way to showcase your baking skills. You can also get creative with the presentation by arranging the blueberries in a decorative pattern or adding a lattice crust to the top.
No matter how you choose to serve blueberry crisp, it's sure to be a hit. With a few simple touches, you can create a delicious dessert that will be the perfect end to any meal.