Delicious Homemade Blackberry Pancake Recipe
I love a good breakfast, and what better way to start the day than with a delicious stack of blackberry pancakes? I remember the first time I tried this recipe; it was love at first bite. The warm, fluffy pancakes combined with the tart blackberries was the perfect combination of sweet and sour. I've been making this recipe ever since and it's become a staple in my family's breakfast rotation. So if you're looking for a delicious way to kickstart your morning, give this blackberry pancake recipe a try. You won't be disappointed!
Blackberry Pancake Recipe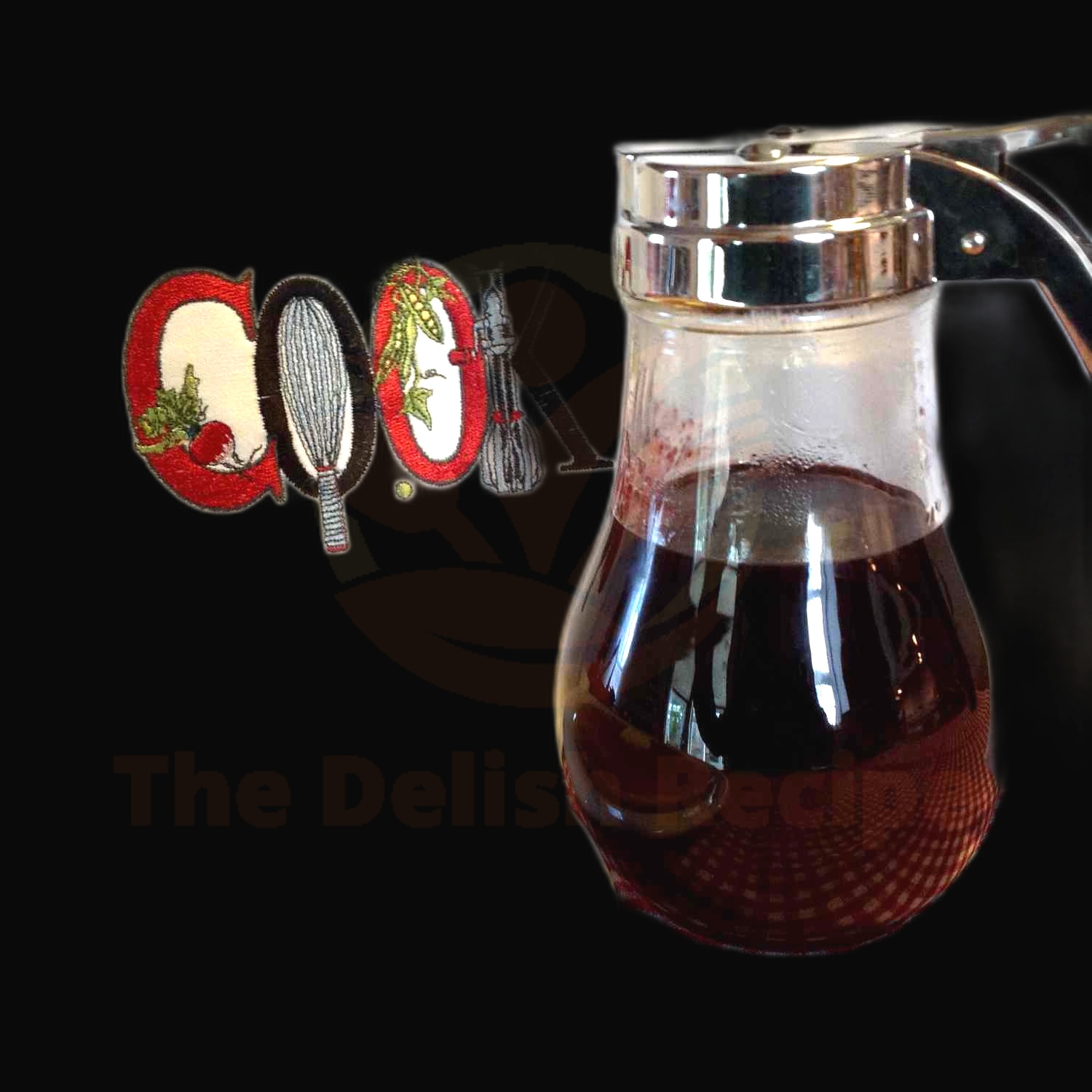 Ingredients
1 1/2 cups all-purpose flour
3 tablespoons white sugar
3/4 teaspoon baking powder
3/4 teaspoon baking soda
1/2 teaspoon salt
1 1/4 cups buttermilk
2 eggs
2 tablespoons vegetable oil
1 cup fresh blackberries
Instructions
Gather your ingredients: 1 1/2 cups all-purpose flour, 3 tablespoons white sugar, 3/4 teaspoon baking powder, 3/4 teaspoon baking soda, 1/2 teaspoon salt, 1 1/4 cups buttermilk, 2 eggs, 2 tablespoons vegetable oil, and 1 cup of fresh blackberries.
Preheat the oven to 400°F.
In a large bowl, whisk together the flour, sugar, baking powder, baking soda, and salt.
In a separate bowl, whisk together the buttermilk, eggs, and vegetable oil.
Add the wet ingredients to the dry ingredients and mix until combined.
Gently fold in the blackberries.
Grease a baking sheet with butter or oil.
Drop spoonfuls of the batter onto the baking sheet, leaving at least an inch of space between each one.
Bake for 10-15 minutes, or until the edges are golden brown.
Let the pancakes cool for 5 minutes before serving.
Enjoy your delicious blackberry pancakes!
Nutrition Facts
Calories: 285 kcal
Carbohydrates: 37 g
Protein: 6.7 g
Fat: 12.6 g
Saturated Fat: 4.6 g
Cholesterol: 77 mg
Sodium: 551 mg
Potassium: 249 mg
Fiber: 2.3 g
Sugar: 9.3 g
Vitamin A: 173 IU
Vitamin C: 3.1 mg
Calcium: 119 mg
Iron: 2.2 mg
What makes blackberry pancakes so special?
Blackberry pancakes are special because they combine the delicious flavor and aroma of freshly picked blackberries with the comforting and familiar taste of fluffy pancakes. The combination is truly unbeatable! Not only do they make a delicious breakfast, but they also make a great dessert or snack. Plus, they are relatively easy to make. With a few simple ingredients, you can whip up a batch of these delicious pancakes in no time. And of course, the addition of blackberries brings a unique tartness and sweetness to the pancakes that can't be beat. Whether you're serving them for breakfast or as a dessert, blackberry pancakes are sure to delight.
What are the tips and tricks to make the best blackberry pancakes?
The perfect blackberry pancakes are the perfect way to start your day – and these tips and tricks are sure to make it happen! Here's how to make your pancakes a delicious success:
Start with a good quality pancake mix. This will ensure your pancakes have a great texture and plenty of flavor.
Use fresh or frozen blackberries, depending on what is in season. If using frozen, let them thaw overnight in the refrigerator or for a few minutes before adding to the mix.
Add a teaspoon of ground cinnamon to the pancake mix for an extra burst of flavor.
Use a non-stick pan to prevent sticking. Heat the pan to medium-high before adding the batter.
Use a ladle or spoon to pour the batter into the pan. Use a circular motion for even coverage.
Once the pancakes start to bubble, flip them over with a spatula and cook for a few more minutes until golden.
Serve with a dollop of butter and your favorite syrup.
What are the health benefits of eating blackberry pancakes?
The health benefits of eating blackberry pancakes are numerous! Here are just a few of the reasons why you should enjoy this delicious treat:
Rich in Antioxidants: Blackberries are rich in antioxidants, which helps to reduce inflammation and protect your body from damage caused by pollutants and other environmental factors.
Good Source of Fiber: Blackberries are a good source of fiber, providing both insoluble and soluble fiber. This helps to keep your digestive system healthy, as well as aiding in weight loss and keeping your cholesterol levels in check.
Vitamin C: Blackberries are also a good source of Vitamin C, which helps to boost your immune system as well as aiding in wound healing and repairing damage to cells caused by free radicals.
Low in Calories: Blackberries are also low in calories, making them a great snack for those watching their weight.
Great for Diabetics: Blackberries have a low glycemic index, making them a great choice for people with diabetes, as they won't cause a rapid spike in blood sugar levels.
Delicious: Finally, blackberry pancakes are simply delicious! Enjoying tasty treats can promote a positive attitude and boost motivation levels.
Blackberry pancakes are a great way to reap the many health benefits that blackberries have to offer, while also enjoying a delicious treat.
What are the key ingredients to make fluffy blackberry pancakes?
To make the fluffiest and tastiest blackberry pancakes around, you'll need a few key ingredients: all-purpose flour, baking powder, eggs, milk, butter, and of course, blackberries!
Begin by combining the flour, baking powder, a pinch of salt, and a tablespoon of sugar in a large bowl and mixing them together. In a separate bowl, whisk together the eggs, milk, and melted butter until the mixture becomes light and fluffy. Then, add the wet ingredients to the dry ingredients and mix until everything is combined.
Next, add in your blackberries and gently fold them into the batter. You can use fresh or frozen blackberries; if you're using frozen, make sure to thaw them first.
Heat up a skillet or a griddle over medium-high heat and add a spoonful of butter. Scoop a ladleful of batter onto the skillet and cook for about two minutes, or until the edges of the pancake start to bubble and the bottom is golden. Flip the pancake and cook for another two minutes, or until the other side is golden.
Serve your fluffy blackberry pancakes with a dollop of butter, a drizzle of syrup, or a sprinkle of powdered sugar.
Does the recipe require any special equipment?
No special equipment is needed for making these delicious Blackberry Pancakes! All you need is a frying pan or a griddle and a spatula or a turner.
The recipe is super easy to follow and will become a family favorite in no time. If you have a blender, you can use it to combine the wet ingredients. This will create an extra fluffy pancake and make the batter easier to work with. But if you don't have a blender, don't worry, you can just whisk the wet ingredients together in a bowl and it will work just as well.
Once you've got your batter ready, heat your pan or griddle and butter it up, then pour your batter in the pan. Let the pancakes cook until they are golden brown and then flip them and cook the other side. Once they're done, stack them up and serve with a generous helping of blackberries, syrup, and butter.
These Blackberry Pancakes are super easy to make and require no special equipment.
What are some creative toppings to accompany blackberry pancakes?
If you're looking for some creative and delicious toppings to accompany your blackberry pancakes, you're in luck! There are so many amazing options to choose from. From savory to sweet and even a few fun twists, you're sure to find the perfect topping to make your blackberry pancakes even more scrumptious.
For a savory topping, try adding crumbled bacon. Not only does the salty flavor add a delicious contrast, but the crunchy texture is the perfect contrast to the soft, fluffy pancakes. Top it off with a few slices of fresh avocado and a drizzle of maple syrup, and you have a savory, sweet, and delicious topping.
For a sweet topping, you can't go wrong with fresh fruit. Sliced strawberries, blueberries, or raspberries all work perfectly with blackberry pancakes. Top it off with a dollop of lightly sweetened whipped cream, and you have a mouthwatering dessert.
If you're feeling adventurous, try adding a unique twist to your pancakes. Nutella and peanut butter are two favorite toppings for blackberry pancakes. Both spread easily over the pancakes, and the chocolate and nutty flavor combinations are irresistible.
No matter what toppings you choose, adding them to your blackberry pancakes will make them even more delicious! Get creative and have fun with your toppings, and you're sure to have a delicious breakfast or snack.