Deliciously Sweet And Savory Baked Apple Empanadas
I'm a big fan of anything sweet and savory, so when I discovered the deliciousness that is baked apple empanadas, I was hooked! These little pockets of goodness are filled with a sweet and tangy apple filling, and the flaky crust gives it an extra crunch. I love to make them for friends, family, and even just for myself! They're simple and easy to make, and always a crowd-pleaser.
Baked Apple Empanadas Recipe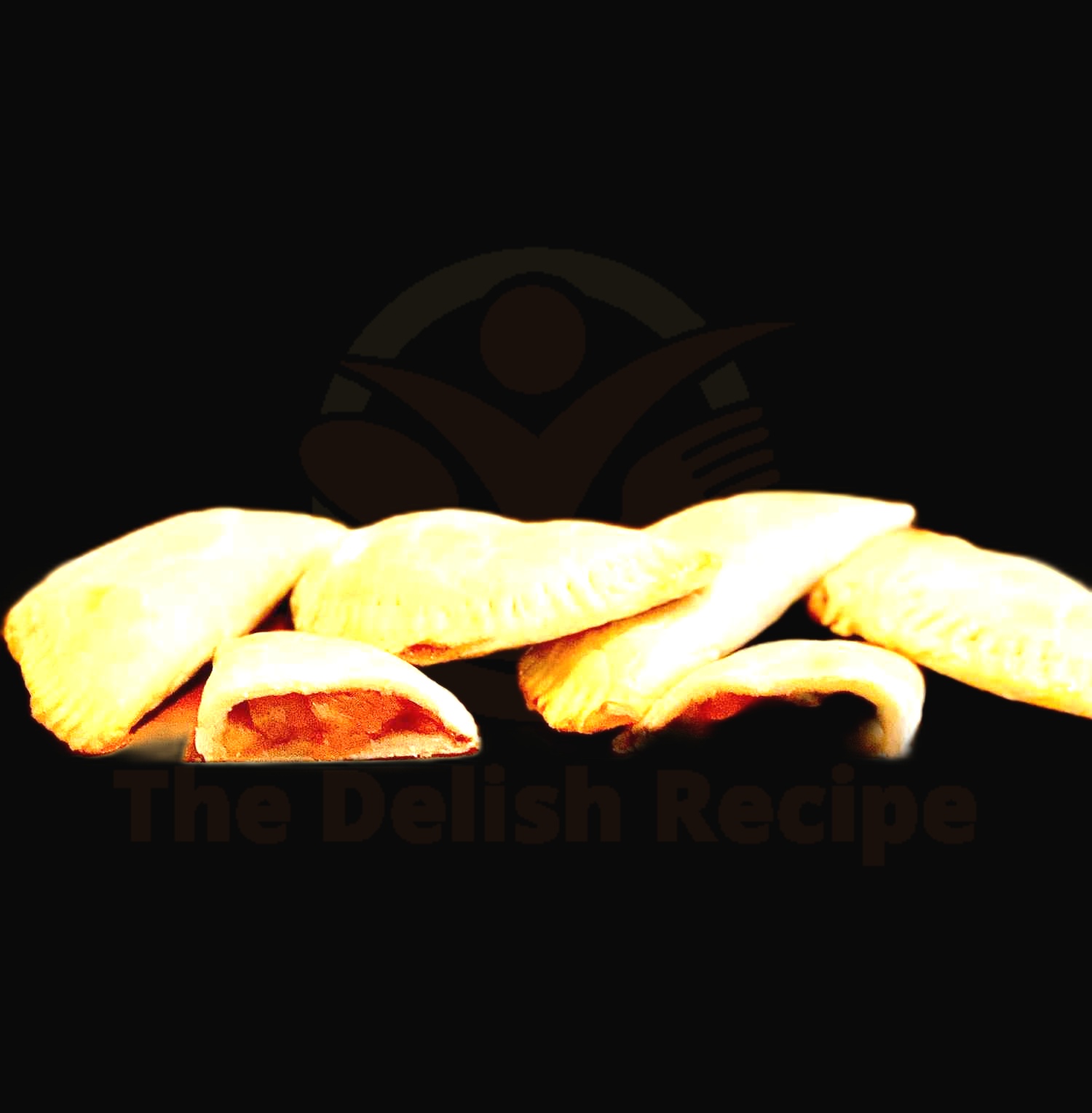 Ingredients
6 medium apples, peeled, cored and diced
1/2 cup granulated sugar
1 teaspoon ground cinnamon
1/4 teaspoon ground nutmeg
Pinch of salt
2 tablespoons fresh lemon juice
2 sheets puff pastry, thawed
1/2 cup apricot preserves
1 large egg, lightly beaten
Instructions
Preheat your oven to 375°F and line a baking sheet with parchment paper.
In a medium-sized bowl, mix together the diced apples, sugar, cinnamon, nutmeg, and salt. Stir in the lemon juice and set aside.
Unfold the puff pastry sheets and place them on a lightly floured surface. Cut each sheet into six equal-sized squares.
Place a spoonful of the apple mixture in the center of each puff pastry square.
In a small bowl, mix together the apricot preserves and egg. Brush the edges of each pastry square with the egg mixture.
Fold each pastry square in half to form a triangle, pressing the edges together to seal. Place the empanadas on the prepared baking sheet.
Brush the tops and sides of each empanada with the egg mixture.
Bake for 30 minutes, or until the pastry is golden brown and the apples are cooked through.
Let the empanadas cool for at least 5 minutes before serving.
Enjoy your delicious Baked Apple Empanadas!
Nutrition Facts
Calories: 274
Fat: 13.2 g
Carbohydrates: 34.3 g
Sugar: 14.3 g
Fiber: 2.4 g
Protein: 3.2 g
Sodium: 139 mg
What's the best part of making baked apple empanadas?
The best part of making baked apple empanadas is that they're absolutely delicious! With a flaky crust and a sweet, cinnamon-spiced filling, these empanadas are a perfect treat for any occasion. Plus, they're incredibly easy to make. All you need is some puff pastry dough, apples, sugar, and a few other ingredients and you have a tasty dessert in no time.
What are some creative ways to serve baked apple empanadas?
When it comes to serving up delicious baked apple empanadas, there are so many creative ways to do it. From adding a drizzle of caramel sauce on top to incorporating a scoop of ice cream on the side, the possibilities are endless. Here are some of our favorite ways to serve up these tasty treats:
Drizzle with Caramel Sauce – A classic, delicious topping for baked apple empanadas is to add a generous drizzle of caramel sauce. It adds extra sweetness and compliments the flavor of the apples wonderfully.
Add a Scoop of Ice Cream – For an extra special treat, why not add a scoop of ice cream on the side? This can be a great way to make the empanadas even more indulgent and decadent.
Sprinkle with Cinnamon Sugar – Sprinkle a bit of cinnamon sugar on top of the empanadas before serving. The extra sweetness and flavor will be sure to please your guests.
Serve with Whipped Cream – Whipped cream is always a great accompaniment for baked apple empanadas. It adds a nice creamy flavor and texture to the dish.
Serve with a Dipping Sauce – If you want to get really creative, why not serve the empanadas with a dipping sauce? A sweet and spicy sauce like honey-mustard or raspberry preserves would be particularly delicious.
No matter how you choose to serve them, baked apple empanadas are sure to be a delicious hit with your family and friends.
What are the benefits of baking over deep-frying empanadas?
There are plenty of advantages to baking over deep-frying your apple empanadas! Here are just a few:
Baking requires only a few simple ingredients and can be done in the comfort of your own home.
Baking your empanadas is a healthier alternative to deep-frying. It requires less oil, so you don't have to worry about consuming unhealthy fats.
Baked empanadas come out golden and crisp. The dough is flaky and delicious, and the apples are cooked perfectly.
Baked empanadas are a great way to use up leftover ingredients. You can mix in whatever you like, from apples to cheese to spinach.
Baking your empanadas is fast and easy. Once you get the hang of it, you can whip up a batch in no time.
Baked empanadas are a fun and creative way to serve up a delicious snack or dessert.
How do you make sure baked apple empanadas turn out perfectly every time?
Making sure your baked apple empanadas turn out perfectly every time is easy! Here are a few tips to help you get the perfect empanada:
Prepare the filling ahead of time: To ensure the filling is just right, mix together all the ingredients and let it sit in the refrigerator for 30 minutes before you use it. This will help all the flavors meld together and make your empanadas taste even better.
Roll the dough thinly: When rolling out your pastry dough, make sure to roll it out thin enough so that the pastry doesn't overwhelm the filling. Aim for about 1/8 inch thick.
Bake until golden brown: To get the perfect golden brown color on your empanadas, bake them for about 20 minutes at 350F. This will ensure that the pastry is cooked through and the filling is warm and flavorful.
Let them cool before serving: Once the empanadas are finished baking, let them cool for about 15 minutes before serving. This will help them set and will make them easier to handle.
What are some tips for rolling out the perfect empanada dough?
Rolling out the perfect empanada dough is all about finding the right balance between firm and pliable, and having the ideal thickness for whatever filling you're using. Here are some tips for rolling out the perfect empanada dough for your Baked Apple Empanadas:
Start with a ball of cold dough, this helps keep the dough from sticking to the work surface.
Use a rolling pin, not your hands, to roll out the dough.
Roll out your dough on a lightly floured surface.
Roll the dough until it is evenly thick, no thicker than 1/8 inch thick.
Rotate the dough often to make sure it is rolling out evenly.
Use a sharp knife or pizza cutter to cut out circles that are between 3-5 inches in diameter.
Lift the circle of dough and place it in your hand.
Fill the dough with your precooked apple filling and seal the edges.
Bake your empanadas in a 375°F oven for 20 minutes or until the edges become lightly golden.
What kind of ingredients do you need to make baked apple empanadas?
If you're looking to make some delicious baked apple empanadas, you'll need a few key ingredients. Of course, you'll need some apples, but also some sugar, cinnamon, butter, shortcrust pastry and an egg.
For the apples, you'll want to choose a variety that's tart and sweet. You can also mix different types of apples to get the perfect balance of flavours. You'll need about 4-5 medium-sized apples for a single batch.
Next, you'll need a few tablespoons of sugar, some ground cinnamon and a few tablespoons of butter for the filling. The butter adds a nice richness to the filling and helps the apples to soften during baking.
For the pastry, you'll need about 500g of shortcrust pastry. If you don't have time to make your own, you can usually buy ready-made pastry from the supermarket.
Finally, you'll need an egg to help seal the pastries closed and give them a nice golden colour after baking.