Delicious Apple Cider Muffins – An Easy Recipe To Follow
I'll never forget the first time I tried an Apple Cider Muffin. On a crisp autumn day, my mom had made a big batch for my family to enjoy, and I was instantly in love. The combination of sweet apples, tart cider, and a fluffy, warm muffin was truly divine. From that day on, I've been making these muffins every fall. Now, I'm excited to share my recipe with you – so let's get baking!
Apple Cider Muffins Recipe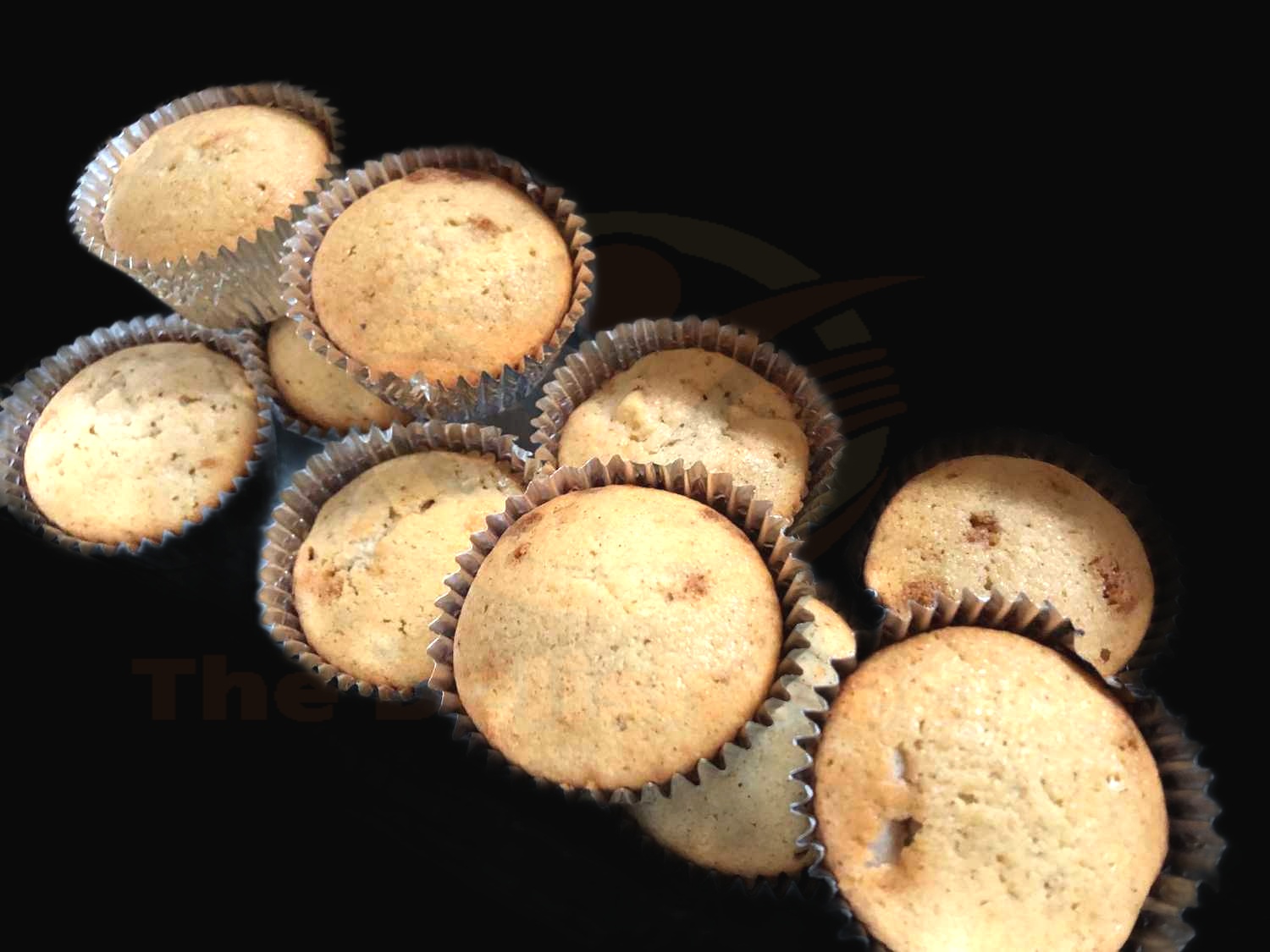 Ingredients
2 cups all-purpose flour
1 teaspoon baking soda
1 teaspoon baking powder
1/2 teaspoon ground cinnamon
1/4 teaspoon salt
3/4 cup granulated sugar
1/2 cup butter, melted
2 large eggs
1 teaspoon vanilla extract
1 cup apple cider
1 cup peeled, diced apples
1/2 cup chopped walnuts (optional)
Instructions
Preheat your oven to 350°F and line a muffin tin with 12 paper liners.
In a medium bowl, whisk together the flour, baking soda, baking powder, cinnamon, and salt.
In another bowl, mix together the sugar, melted butter, eggs, and vanilla extract until well combined.
Slowly add the apple cider to the wet ingredients and mix until fully incorporated.
Gradually fold in the dry ingredients to the wet ingredients until just combined.
Gently stir in the apples and walnuts (if using).
Evenly distribute the batter into the prepared muffin tin, filling each cup about 3/4 full.
Bake for 20-25 minutes, or until a toothpick inserted into the center of the muffins comes out clean.
Let the muffins cool in the tin for 5 minutes before transferring them to a wire rack to cool completely.
Enjoy your delicious Apple Cider Muffins!
Nutrition Facts
Serving size: 1 muffin
Calories: 225 calories
Total fat: 9.7g
Saturated fat: 4.6g
Trans fat: 0g
Cholesterol: 37mg
Sodium: 131mg
Total carbohydrates: 30.3g
Dietary fiber: 1.2g
Sugars: 16.3g
Protein: 3.3g
What makes apple cider muffins stand out from other muffin recipes?
Apple Cider Muffins are unlike any other muffin recipe you'll ever make! What sets them apart is the unique combination of ingredients and the delicious hint of apple cider that they bring. The tartness of the cider is balanced out by the sweetness of the sugar and cinnamon, creating a flavor that is truly unique and special. Additionally, the texture of the muffins is unlike other muffin recipes as the addition of apple cider gives them a light, fluffy texture that is hard to resist. Whether you're looking for a sweet treat to start your day or a special dessert to put a smile on someone's face, Apple Cider Muffins are the perfect choice.
How can you get the perfect texture for apple cider muffins?
If you're looking for the perfect texture for your apple cider muffins, the key is in the ingredients! A combination of whole wheat flour and all-purpose flour will give you a hearty texture while adding a teaspoon of baking powder helps the muffins rise. Adding a teaspoon of ground cinnamon gives it a hint of warmth, while a teaspoon of nutmeg will bring out the flavor of the apple cider even more. To get the perfect texture and flavor, mix the wet ingredients separately and then fold them into the dry ingredients until just combined.
What are the health benefits of incorporating apple cider into a muffin recipe?
Yes – incorporating apple cider into a muffin recipe can be incredibly beneficial for your health! Here are just some of the top health benefits you can receive from adding this delicious and nutritious ingredient to your muffins:
Improved Digestion: Apple cider is a natural source of probiotics, which can help improve digestive health and support a healthy gut.
Heart Health: Apple cider is rich in antioxidants and vitamins that can help reduce inflammation and cholesterol levels, which can help contribute to a healthy heart.
Weight Loss: Apple cider can help promote weight loss by helping to reduce hunger cravings and improve metabolism.
Immune System Boost: The vitamins and antioxidants in apple cider can help boost your immune system, helping to keep you healthy and fight off infections.
Reduced Risk of Cancer: Apple cider is rich in polyphenols, which can help reduce the risk of certain types of cancer.
What type of apples are best for making apple cider muffins?
If you're looking for apples that are perfect for making apple cider muffins, then Granny Smith apples are the way to go! Their tart flavor and firm texture make them ideal for baking, plus they hold their shape well during the baking process. They also don't overpower the other flavors in the muffins, so you can really taste the sweetness of the apple cider.
What are some creative topping ideas for apple cider muffins?
If you're looking for unique and delicious topping ideas for your apple cider muffins, you've come to the right place! We've got some amazing ideas that will make your muffins even more scrumptious than ever before. Whether you prefer something sweet or savory, you'll find the perfect topping for your apple cider muffins here.
For a tasty and sweet topping, try adding a sprinkle of brown sugar, cinnamon, and diced apples. This simple mixture will give your muffins a wonderful autumnal flavor. You can also add some pecans or walnuts for a crunchy texture. If you want something a little more indulgent, try drizzling melted vegan butter over the top of the muffins.
For a savory topping, we recommend adding a sprinkle of grated cheese and some chopped fresh herbs, such as thyme or rosemary. This will give your muffins a wonderfully fragrant flavor. For a spicier option, add some diced jalapeños or chili flakes. And if you want to add a bit of smoky flavor, try topping the muffins with some bacon bits.
No matter what topping you choose, your apple cider muffins are sure to be a hit! With these creative topping ideas, your muffins will be a delicious treat that everyone will love.